Download Your Being Love Gift Bundle
Bookmark This Important Page Now
To download your gift files:
PC:  Right Click and "Save As" to save to your computer
Mac:  Right Click and "Download Linked File" to save to your computer
Download Your
Connecting to Your Divine Essence Meditation (MP3)

Download Your




Coming Home to Your Heart Meditation (MP3)
Let's Connect
More Supportive Resources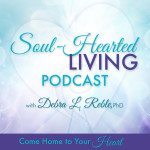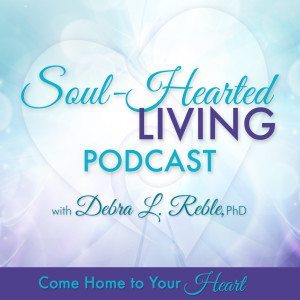 Join me on iTunes for the Soul-Hearted Living Podcast
The Soul-Hearted Living Podcast is dedicated to anyone desiring to open to more positive energy flow which brings about clarity, vitality, and well-being. Our intent is to provide heart-centered practices to guide you on your soul's journey.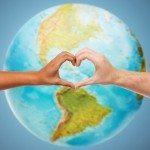 Visit the Soul-Hearted Living Blog for over empowering, uplifting articles to inspire and support you on your path to soul-hearted living.  You'll find inspiring topics such as… Blessing and Releasing: A Mantra for Letting Go, Tapping the Power of Intention and much more.
I feel blessed that our paths have crossed and look forward to our continued journey together.
Dr. Debra Reble