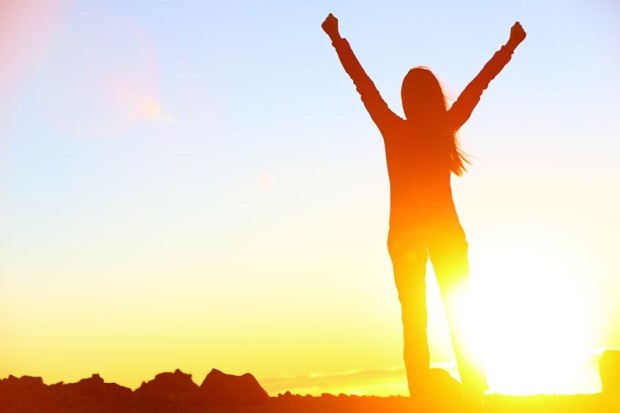 Every moment in your life is an opportunity to become free of your self-sabotaging behaviors and open your heart in self-love. Be more discerning in your choices and release the self-sabotaging patterns of behavior. Choose intentionally what soulfully aligns with you, and what does not. Each choice you make from your heart brings your mind, body, and spirit into coherence with the flow of love. This is the essence of soul-hearted living, which is living in alignment with your heart and soul.  
Here are a 3 Sacred Strategies to Shift from Self-sabotage to Self-empowered:   
1. List the top five things you are doing to sabotage yourself. Take out your journal and have a sacred chat with yourself. Allow yourself to be brutally honest as you list your top five self-sabotaging behaviors. It's uncomfortable to be vulnerable especially when you feel shame or guilt. Yet, take a deep dive here and give yourself enough time to fully complete the exercise. You will see that your self-sabotaging behaviors are just trying to show you the aspects of yourself that are not fully healed.  
After you complete this exercise, identify the behaviors that are opposite of what you have been doing. What healthy behaviors can you replace the behavior patterns that undermine your success? For example, if you find yourself wanting cake in the afternoon, can you counter it by having a banana first? Do you routinely spend more than you save? You can change this unhealthy habit by putting five percent of what you earn in a savings account each week.  
Next to each soul-supportive behavior make a list of five new action steps, practices, or tasks, and choose one that you can accomplish today. And then do it with great love. 
2. Forgive yourself and release any shame. Believing that you are flawed and unworthy of love, belonging, or success comes from your brain or ego and is a set up for self-sabotaging behaviors. Negative beliefs such as: "There is something wrong with me, or I need to be fixed," can induce feelings of shame.  
Before you begin changing your self-sabotaging behaviors, take inventory of any aspects of your life where you feel shame. Most likely, you will find that your self-sabotaging behaviors are the result of unhealed feelings of shame and self-doubt. Pay attention to what feelings come up in this safe space. Accept yourself and your feelings with loving–kindness as you would with someone you love. Gently coach yourself by saying: "open and let go, or bless and release." 
As your feelings surface, you may feel restless, uncomfortable, and want to run away or distract from them. That's ok. Try to remain here as long as you can surrendering to the feelings you are having. Bringing awareness to your thoughts and feelings and what they may be signaling. Each time come back to your breath, open your heart, and release without judgment what feelings came up for you. Everyday forgive and release any shame, guilt, or disappointment in yourself with gentle, kinds words and unconditional love.  
3.  Choose to Start New in Every Moment. In every moment, you have the power to choose again. When you go off your healthy diet, stop exercising, or procrastinate starting a new meditation practice, don't be afraid to take a breath and begin again. Whether it's a new day, an hour, or a moment, know that it's your special opportunity to clean your slate and begin anew.  
With each new moment, celebrate your successes toward shifting self-sabotage. Instead of beating yourself up and giving up, pay attention to the smallest steps you've already taken toward creating a healthier habit. Notice the small changes you've already made even if it's just the awareness that you need to change. That still counts and is a step toward creating what you want by first declaring it. Write your intention on Post-It notes and put it everywhere you can see it. Make it your screensaver on your phone or computer.  
Let the energy of your intention guide every breath, thought, word, and choice. When you live intentionally, you consciously co-create what you want rather than unconsciously allow life to happen to you. Your intentions are even more powerful when you become an intentional being, co-creating a conscious relationship with your life.