Welcome to the Soul-Hearted Living Podcast.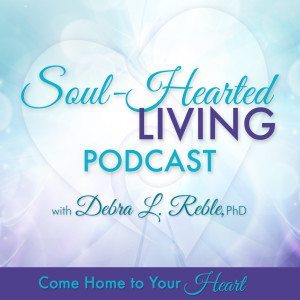 The Soul-Hearted Living Podcast is a call to come home to your heart and is dedicated to anyone desiring to open to more positive energy flow which brings about clarity, vitality, and well-being.
My sacred intent is to provide heart-centered practices to guide you on your soul's journey. Join me on the path to living heart and soulfully and listen in to a new podcast every week. Give a listen. And if you like what you hear, please subscribe, rate and review at iTunes.
Listen and Enjoy the Soul-Hearted Living Podcasts
Welcome to Soul-Hearted Living
(4 mins.)
Leaning Into Our Vulnerabilities
(11 mins.)
Opening Our Hearts Awakens Us to Our Authentic Selves
(12 mins.)
Want to listen to more Soul-Hearted Living Podcasts? Subscribe at iTunes! It's easy!

Need help with iTunes?
CLICK HERE for supportive guidelines to download, rate and review the Soul-hearted Living Podcast at iTunes.
Save
Save
Save