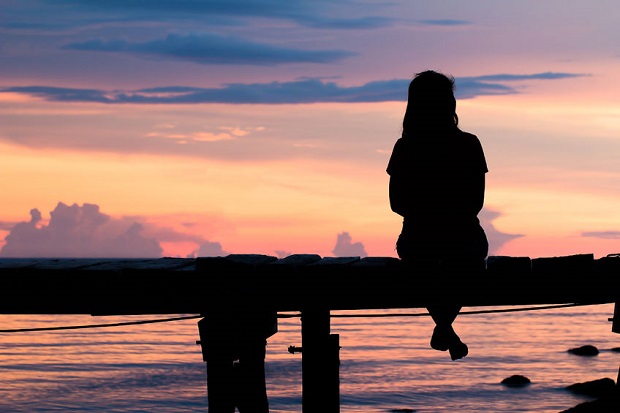 In the natural world, cycles perpetuate life, such as the changing seasons, the rings of trees, the spirals of shells, or the orbits of planets. They exist because of nature's forces and reflect healthy growth or transformation. Having a conscious awareness of the cyclical transformations of life affords us a spiritual clarity that promotes healing and a sense of wholeness.  
The naturalist Rachel Carson describes the value of such awareness in The Sense of Wonder: "Those who contemplate the beauty of the earth find reserves of strength that will endure as long as life lasts. . . . There is something infinitely healing in the repeated refrains of nature—the assurance that dawn comes after night, and spring after winter." 
Observe nature's cycles and note the parallels in your own life to appreciate how your physical existence is based on such cycles. Create personal rituals based on the seasons, the cycles of the moon, or the cycle of each day. For example, as the sun dips below the horizon, let it be a time of releasing and freeing yourself from any resentments, grievances, or disappointments. This practice will continuously clear any residual energy from the day that can lead to energy blocks. 
Everything from our past can potentially lead to energy blocks. Most of us find it easier to react from personal history than to let go of the past and prepare for new possibilities. But unless we let the past go, we will have to continue dealing with past that needs to be released.  
Clearing the energy of the past is a healthy process akin to sloughing off dead skin cells. If left to accumulate, they would block the growth of new, healthy cells, and harm the overall function and beauty of the skin. Animals, birds, and plants also move through a regenerative clearing process—cycles of shedding, molting, or loss of leaves—as a part of their natural development. Similarly, as we peel away layers of the past, we develop a spiritual clarity that transforms our history and opens us to possibilities.  
To release energy blocks and direct our creative energy toward shaping more loving and fulfilling lives, it is necessary to let everything from the past be—both the positive and negative, the things that we cherish and draw strength from, as well as those no longer appropriate to our being. We must trust that anything with a negative pull will be released, and that the value from our positive experiences will linger within us.  
To remain open to the flow of love, we must also release any current experiences or energies blocking the harmonic resonance in our lives. Engaging in energetic Feng Shui, we must clear our lives not only of outdated clothes and household items but also of negative people, harmful belief systems, and toxic environments. Whether such releases feel like a tsunami or a gentle wave, they can incite intense moments of self-discovery and personal transformation. If we have defined ourselves by our roles and are now considering ending a relationship or quitting a job, we may feel anxious, overwhelmed, and untethered, and begin to question who we are. Yet regardless of our situation we can release the past effectively by trusting ourselves and our connection to our source. With sheer vulnerability and courage, we must release anything that isn't aligned with our soul's journey. This allows us to celebrate life more in the light of our being than in the shadows of our ego. 
Every day we are presented with situations that challenge us to release energy blocks and open ourselves to the flow of love for improved health, enhanced well-being, and increased spiritual growth. When the flow of love remains open, we ultimately create this current of energy in our relationships and our connection to universal love in the world.