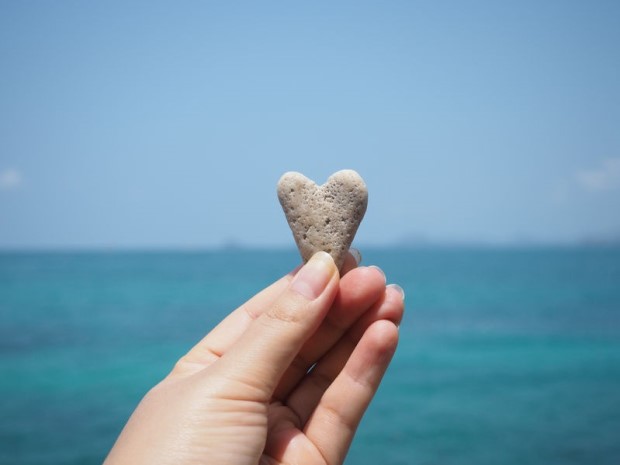 With what's been going on in the world or in your daily life, you may feel like you don't have much control these days. You may feel shaken to your core, your world turned upside down, and your trust muscles stretched to the limits.  
When overwhelmed by anxiety, you view life from survival mode instead of from a higher level of awareness. Your sense of trust in the universe wavers which makes you more vulnerable to negativity. That's why it's important to drop into your heart, raise your energy, and trust your connection to a universe that not only is friendly, but has your back.  
Recently, I had the opportunity to practice staying unshakable while traveling. My husband, Doug and I had been looking forward to a relaxing cruise after moving to NC a few months ago. We were finally taking the cruise that had been canceled during the pandemic. With all the tight safety protocols in place, it felt like the perfect time to recalibrate our energies and enjoy some sacred couple time.  
The first challenge came when we tried to check into our hotel before the cruise. We found out that our reservation was for the following Saturday and the hotel was sold out for the night.   
Trusting that the Universe Has Your Back 
I paused, took a deep breath and in that moment let go of any expectation. I opened my heart and trusted that "the universe had my back." Knowing that the universe and I are a divine team changed how I viewed this situation. From this higher level of awareness, I perceived this problem and the ones to follow as opportunities for transformation.  
Within a few moments, the earth angel behind the counter suggested we call the hotel loyalty program to see if they could help us. Doug called the program and received divine assistance. The agent on the canceled the previous reservation, redeposited the points for the room, and made a new reservation at the same hotel using less points.  
Living life from such a higher awareness, opens possibilities than I couldn't imagine. This in turn helped me to bounce back when life took many turns that I least expected. 
The next challenge came within hours of getting on the ship. We received a text from our dear friend Sharon who was dog-sitting our beloved yellow lab, Shiloh. Since being boarded overnight, she was having gastro-intestinal issues. Although we were concerned, we made a few suggestions and trusted that our friend would take great care of her.  
Tapping into Radical Trust. 
The next morning, Sharon let us know that Shiloh wasn't feeling any better and she had taken her to the vet. Although I was concerned about my sweet girl, I opened my heart, connected to the divine power of the universe and tapped into radical trust.  
Accepting what shows up in my life as the universe giving me what I need for my soul's evolution is the foundation for staying unshakable. I trust that there's always a "spiritual" lining to every moment.   
We spent the next two days at sea communicating with our vet until Shi was safely discharged. We were looking forward to exploring Bermuda where we would dock from Wednesday to Friday. Yet, strong winds and rough seas prevented us from reaching land until Friday morning. Although our excursions were canceled and the boat was rocking (I'm prone to motion sickness, we embraced this change in plans, focused on the fun things we could do on ship, and kept a positive mindset. 
Focusing on the Positive. 
Focusing on the positive allowed us to flow gracefully through these challenges instead of feeling powerless, overwhelmed, or stuck. We made the best of our five hours in Bermuda by visiting beautiful Horseshoe Bay. We took time to reset our energies by walking near the ocean and releasing all that had happened. We celebrated with sacred couple time throughout that day. 
On our last morning at sea, we received an unexpected text from Sharon. She had taken Shiloh to the beach and Shi took off after a dog. Shiloh pulled hard on the leash and Sharon fell. She heard her shoulder pop and felt the pain in her shoulder.  
A couple walking on the beach immediately stopped and assisted her. The woman stayed with Sharon and called the EMS and her partner made sure Shiloh was secure.  
Thirty minutes prior to Sharon's fall, my friend, Debbie who lives in Sunset Beach had texted me for Sharon's phone number. She decided not to go out that evening. Sharon called Debbie from the beach to let her know what had happened. Debbie with the help of her neighbor picked up Shiloh and my car from the beach. Then, she went and picked up Sharon from the ER where she was diagnosed with a broken shoulder. Earth angel Deb took Sharon to her house where she took care of her until we got home that Sunday. 
Being unshakable is the key to joy, happiness, and inner peace during these uncertain times. It moves you from feeling helpless to handling challenging situations with trust rather than fear. It gives you the strength not only to rise above adversity, but to use it as a springboard for transformation.