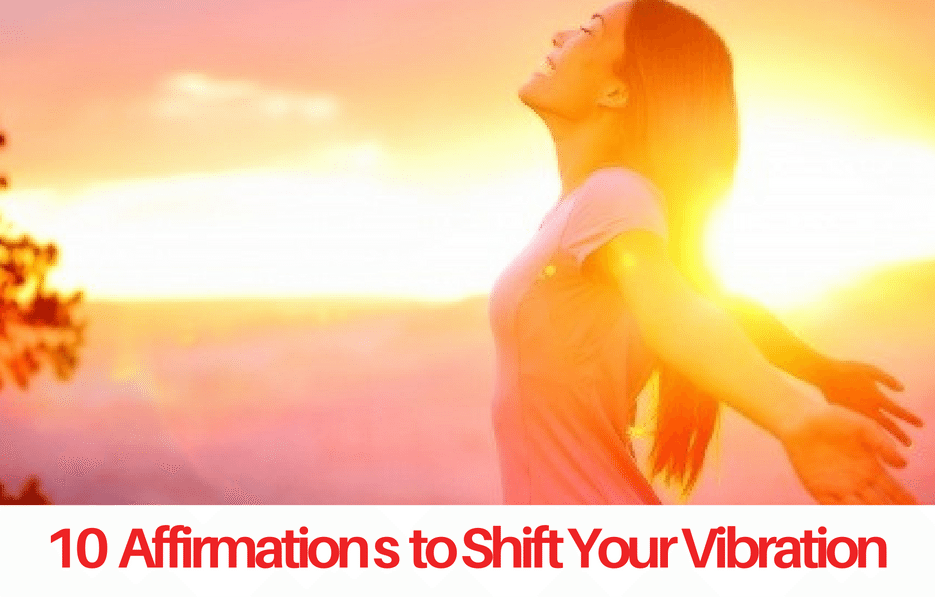 Affirmations can help you elevate your vibration to a higher level especially when you feel lower vibrational emotions such as fear, despair, doubt, or powerlessness. These 10 affirmations will help elevate your vibrational frequency to that of the energy of love, where well-being is sustained. As you move through your day, notice any negative, self-deprecating, or limiting thoughts, and replace them with the following affirmations to open your heart and shift your vibration.
I trust that I am the co-creator of my life.
I embody all that is kind, compassionate, and loving.
I am whole and complete love and channel this energy on earth.
I bless myself, my fellow beings, and the earth.
I manifest love, prosperity, happiness, and an abundance of all good things.
I am willing to be fully self-expressed fulfilling my soul's potential.
I fill my life with what is positive and makes my heart sing.
I am in love, at one and at peace with myself, others, and the earth.
I channel ever-renewing life-force energy, health, vitality, and well-being.
I am powerful to envision and create whatever my heart desires.
Repeat these affirmations throughout the day, focus your attention on the positive events in your life, and be aware of your divine essence in the flow of life. Trust that you can heal or transform your life by accepting what's right in front of you, even when it's difficult. Invite in spiritual feedback from the universe and incorporate this information into your daily life.