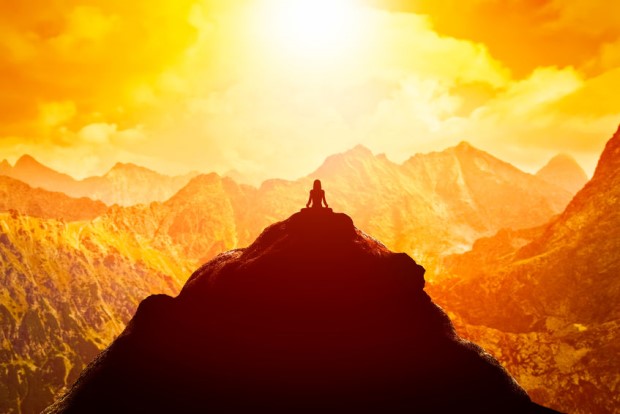 "When the soul is heard but not engaged, we fall into a type of sorrow, a soul depression."  ~ Bill Plotkin 
Looking at our life from a soul perspective expands our understanding of ourselves and why we are here. It helps us discover who we are at soul level and what's our purpose for being here at this time. It answers the question: Why are we here on Earth at this particular time? From a soul perspective, that answer is: to assist and be a part of the evolution of our human consciousness to a higher level.  
Adopting a spiritual perspective puts the cosmic power into your own hands for co-creating the life you want. It offers a higher vision of the infinite possibilities instead of seeing only the physical limitations of life. Viewing your life from this vantage point opens you to a field of unlimited possibilities that defies ordinary three-dimensional experience. You can begin to perceive and choose from infinity—an infinite number of possible choices. 
 Your soul blueprint impacts the choices you made before you were born―such as choosing your body, gender, parents, and the genetic and environmental circumstances―of your physical life. However you are responsible for these prior choices and how they affect your current choices while living on Earth. Knowing from a soul level that you made such choices before you were born can empower you to make current choices that shift to a higher vibrational frequency. 
With this level of spiritual clarity, you can make the choice to transcend any outside forces you think limit you—from your parents to the difficult boss you encounter today.  You don't have to drop down into the drama, suffering, or turmoil of everyday life. Having a higher awareness of your soul's journey gives you a more expanded and meaningful experience of your life. You can make choices from a higher vision without fear, angst or judgment and with a three hundred sixty degree view of your life. 
We come to Earth to acquire whatever spiritual information we need for our continued soul progression. For example, it's like stopping for a layover when traveling by plane to an eternal destination. Each person's soul journey is unique; yet, we are energetically connected to others for our soul's evolution. Ultimately, we cannot know another's soul journey, even when that person is as close to us. Yet, we can acknowledge that whatever choices they make are part of their soul's path. Regardless of the length of time we've spent together physically, our love and connection transcends the physical universe, and energetically resides in the eternal space of the soul. 
Here are 3 Ways to View Your Life from the Perspective of the Soul: 
Adopt a Higher Perspective:

 

By expanding your higher awareness, you access a greater wealth of information to support your s

oul's evolution

. 

S

hift from viewing things simply in physical terms to seeing why things happen from a higher, enlightened perspective. 

By doing so, you begin to 

sense, feel, and intuit what resonates with your soul's path. 

You become aware of hunches, gut feelings, intuitions, multisensory perceptions, or divine synchronicities. You 

start to 

see things from a multi-sensory system rather than a five sensory system

.

 

Like 2020 vision, this

 leads to a higher level of expanded awareness and sudden moments of clarity. 

Like flying in an airplane and viewing the ground below

,

 you 

can 

obtain a more elevated, spiritual perspective

 on your life

. 

Through such conscious awareness

, you can access the spiritual information coming through your heart, and act on it without reservation.

 

Tap

 

Into

 a Field of Infinite Possibilities

:

 

You hold the power to co-create the divine life you want through tapping into a field of infinite possibilities. 

Y

ou are connected to this field of universal energy that emanates from you. 

By becoming aware and intentional, you open yourself to the

 

exquisite space of co-creation

. 

Like dropping a pebble into a pond, your intention sets off an energetic vibration that radiates outward from your heart center and shifts everything in its path.  The pond is the field of infinite possibilities and your intention, the pebble. 

When you bring awareness and energy to this space, you co-create what you want in your life from infinite possibilities. 

From this vantage point, you 

access 

the space of all possibilities w

here you can make enlightened choices

.

 

Respond rather than React:

 

As Wayne Dyer once said, 

"How people treat you is their karma; how you react is yours."

 

W

h

ile you may not be able to control other people or certain situations, you 

can

 choose how you perceive and respond to them. The moment you react negatively to anything, pause, take a few deep intentional breaths, and shift your attention from your head to your heart. Learning to drop into your heart space in the midst of a challenging situation helps you let go of your reaction and respond more positively. It also brings you into physical and emotional balance.

 

Reflect and journal on a recent situation when you were faced with a challenge. What was your predominant 

perspective

? Did you react from your head space (fear), Why did 

`

this happen to me? or

 

respond from your heart space (trust), What is this situation revealing to me 

at soul level?