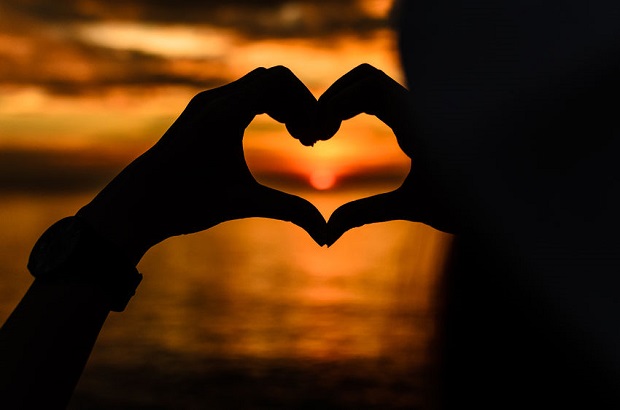 "Let love be the light that leads you home" ~ Emmanuel Dagher 
Releasing energy blocks opens us to self-love, and is an essential practice in being love. If we want to love ourselves, others, and emanate love into the world, we must release anyone or anything that impedes the flow of love within us, and restore peace and harmony to all aspects of our lives. 
Like removing the kinks from a garden hose to maximize the flow of water, releasing energy blocks allows you to become progressively more open to the flow of love. When you harbor resentment, worry excessively, become angry, or feel stressed, you block the flow of energy in your body and diminish your ability to receive valuable spiritual information especially through your heart center. Consequently, whenever there are energy blocks in the body (and especially when those blocks are produced by negative patterns and thoughts), you become prone to dis-ease—including heart disease, weakening of the immune system, anxiety, and depression.  
Like little motion sensors, your body alerts you when you are experiencing an energy block. Such physical and emotional reactions tell you to pause, check in, and notice what needs to be shifted. For instance, tightening in your chest, holding your breath, or clenching your jaw can indicate that you are trying to suppress your emotional pain. Emotional reactions such as anger, irritation, anxiety, blame, defensiveness, or attack do the same. Avoidance or suppression may be your way of blocking the pain of hurt, sadness, and shame. When you dig deeper, however, you may find that underneath these physical and emotional symptoms are feelings of lovelessness.  
I know that when the pitch of my voice becomes higher, like a young girl's, I am experiencing an energy block relating to some past emotional issue. This physical reaction lets me know that I need to pause, open my heart, and go within to discover what I am afraid of expressing, and what needs to be healed. When we ignore such cues, we lose the opportunity to confront the underlying issues behind these energy blocks, and subsequently release them as an act of love. Here are six ways to release energy blocks to self-love. 
Elevate your energy to a higher vibration of love. You can do this by closing your eyes, placing a hand on the center of your chest, breathing deeply into your belly, and focusing your attention on your heart. Visualize a continuous stream of loving energy flowing into you, through you, and out of you. Then, for at least a minute, let your energies expand outward in gratitude or compassion for yourself. Through doing this, you can elevate the vibration in the cells in your body as well.

 

Practice deep, slow, intentional breathing. You will draw more oxygen into your body which assists in releasing energy blocks. A regular breathing practice will help you remain clear on a daily basis, and release past blocks as well. While inhaling, breathe in love to yourself; when exhaling, breathe love out to others. Do this until your breath is rhythmic and you feel calm and centered. 

 

Create an energetic support team who love you without judging, enabling, or interfering with your choices. Ask yourself, "Who unconditionally supports me to spiritually grow and reach my fullest potential? Who is trustworthy, has integrity, and is impeccable with their word? Who accepts me for who I am, but gives loving feedback when asked? Surround yourself with this "love team."

 

Become your own loving coach. Sit quietly and lovingly guide yourself to lean into your vulnerabilities and notice where the energy blocks are in your body and around your heart center. Become aware of the deep-seated emotional patterns—especially self-consciousness, worthlessness, and shame—that have created them. Ask yourself: "What is this physical or emotional energy block telling me about my vulnerabilities? What is the origin of this pattern? What spiritual information am I being guided to see?" Journal your responses.

 

Open your heart in loving compassion to yourself. It will not only calm any anxiety, but can also flood the body with a healing vibration that releases mental blocks. Release any negative thoughts and replace them with loving affirmations, such as "I know love because I am love," "I am whole and complete love," and "I affirm life, love, and wellness." These affirmations help elevate your vibrational frequency to that of the energy of love, where transformation occurs. 

 

Use the mantra Bless and Release as a daily practice in your life. When any person or situation triggers a negative reaction, bless them or the situation and bring this unhealed part of yourself into your conscious awareness. Stay with it until you release whatever pain surfaces so it doesn't become an energy block.

 
Through releasing energy blocks, we open ourselves to the flow of love for increased health and happiness. As love, we are the most transformative force in the universe.