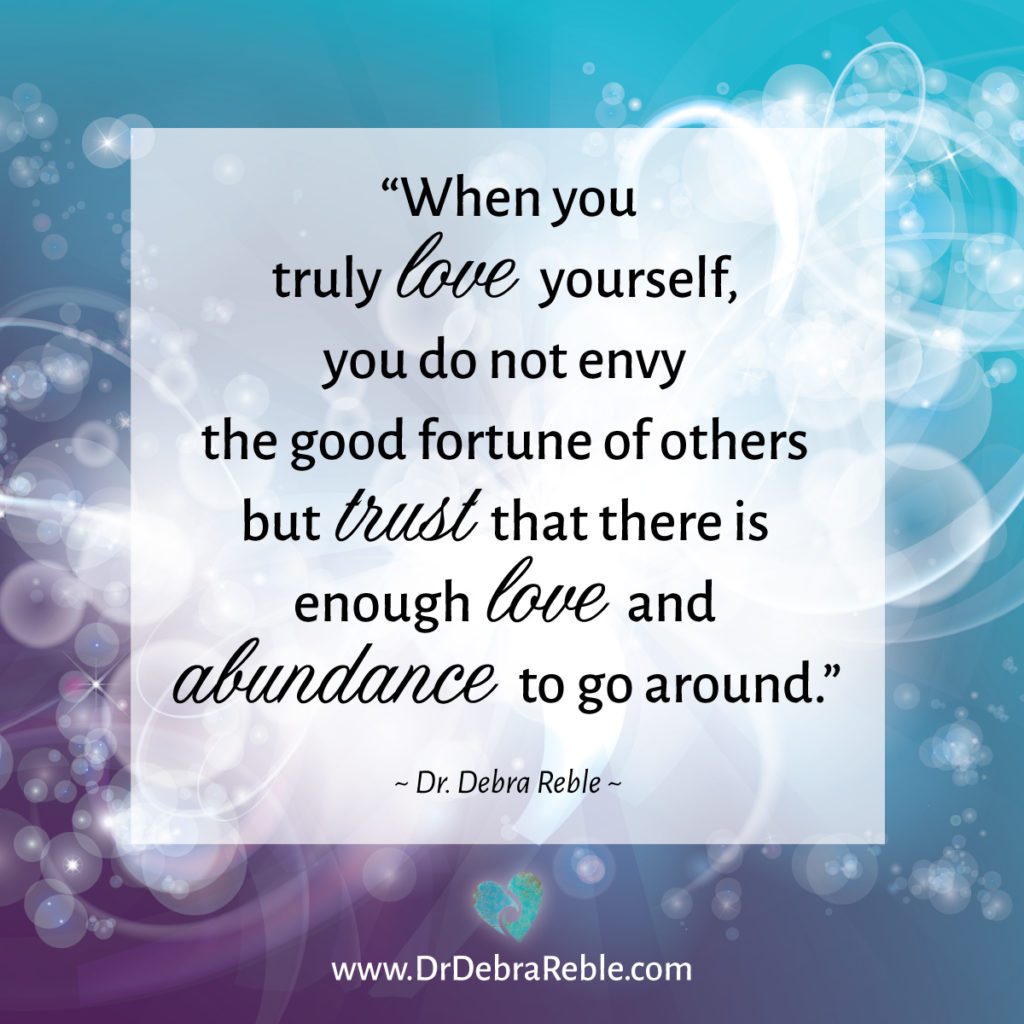 Creating a flow of abundance in our lives requires a harmonious balance of giving and receiving without expectations or conditions. To give love more generously, we have to receive love more graciously. This mutual exchange of loving energy creates an abundance of all things good. To attract abundance, we have to let go of being in control and trust that while like inevitably attracts like, it does so in keeping with its own divine timing. Our task is simply to sustain the flow of love unconditionally, which confers many blessings and benefits, among them the potential to manifest our dreams.
This mutual exchange of energy is governed by the spiritual law of circulation. Through such energetic exchanges of love, you realize that you have an infinite amount of creational energy to share, and an untapped soul potential to manifest whatever you need or desire. Acknowledging the blessings you already have in life helps shift your mind-set of scarcity and opens you to intentions of abundance. Such energetic exchanges of love generate more positive energy and multiply exponentially when your intentions are aligned for a greater good.
Every thought, feeling, word, and action you put forth is a memo to the universe. The invisible vibration of energy connects you to everyone and everything. In other words, you keep loving, positive energy in circulation by what you think, feel, say, and do, and the universe conspires with you. As a result of this spiritual law of circulation, you naturally project love out into the world.
Many of us think that we can create a flow of abundance by forcing something to happen or giving with an expectation that we should receive something in return. Yet, we often feel disappointed when our will or conditional generosity doesn't produce the expected results. Although our intentions may be good, we can unintentionally block the natural flow of our energies by focusing on the outcome instead of trusting that we are creating exactly what we need at this particular time.
When we let go of the mindset that we deserve to receive gifts based on giving gifts, abundance can flow freely in and out of our lives. Sustaining this flow of abundance does not depend on some credit and debit spreadsheet. When we give and receive beyond any expectation, the harmonious balance of our energies is naturally restored. Moreover, we experience the flow of abundance when we give for the sake of giving, share for the sake of sharing, and love for the sake of loving with no strings attached.
You may find it difficult divesting yourself of your expectations and may need to look within to find the root of your inability to give and receive unconditionally. Check in with yourself when you give or receive a gift and ask yourself if there is something you unconsciously hope to receive in return or are you having difficulty receiving love in the form of compliments, gifts or kindness.
When you give a gift, pay a bill or offer to assist someone, do so without any condition blessing yourself and the other person. Take great pleasure in giving and receiving; this keeps your abundance flowing and in circulation. "Pay it forward" by buying coffee for someone in line behind you, or give gifts on a whim, simply to make someone feel good. Your life will be filled with prosperity because you trust that there is more than enough to go around.
To give more generously, we have to receive more graciously. This mutual exchange of loving energy creates a flow of abundance in our lives. For us to love more, we have to allow more love in. The important aspect of this mutual exchange is sustaining the flow of positive energy, not the form it takes. Opening our hearts creates a flow of abundance that stands alone, separate from any and all conditions. It is an energetic gift in and of itself which brings us blessings a million times over.