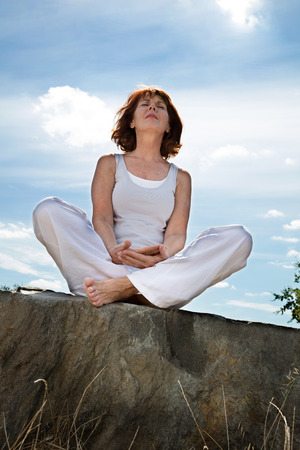 "The most common way people give up their power is by thinking they don't have any."  ~ Alice Walker
Having a strong masculine energy, it's been a lifelong challenge embracing my feminine spirit and feeling comfortable expressing it. When I was ten years old, my body began to develop quickly and I felt uncomfortable as boys began to notice, feeling self-conscious. Shame set in. I stopped playing sports and swimming at the local pool because these activities drew attention to my body. I refused to wear a bathing suit or anything remotely revealing and did everything I could to hide my body. The more self-conscious I became, the more I lost my confidence and the more self-critical I became. It was with this resulting sense of shame that I began eighth grade fearful of being teased and bullied. Throughout adolescence, my choices reflected this alienation from my feminine energy and body. I tried to become invisible so I wouldn't draw attention to myself.
Fast forward thirty-seven years, I remember the gray spring day I was diagnosed with breast cancer. Up until this point, I had bounced back quickly from difficult circumstances, gleaning information from such challenges as divorce, single parenting, losing my mother early in life to drug use, physical neglect and sexual abuse, and my stepmother's mental illness. However, the diagnosis of breast cancer rocked my world more than anything I had ever experienced before. Like the resuscitation paddles that jump-start the heart back to life, the sheer vulnerability I felt jolted me out of my complacency, and my world turned upside down. Yet, I also trusted that a path of transformation was being laid in front of me.
As difficult as this situation was for me, I knew that I was being given a wake-up call to acknowledge and accept my feminine body, release my deep-seated self-consciousness, and integrate my divine feminine energy into my life. I also recognized that my past history of sexual abuse, caretaking, and the therapeutic work I did made me highly vulnerable because of the emotional processing that can congest the heart center, especially in an area of the body uniquely associated with giving and nurturing.
Realizing that I was accountable for the flow of energy and the conversation that had been going on between my mind, body, and spirit, I shifted from reaction to responsibility. It took focused awareness to capture the negative thoughts, feelings, and patterns I had engaged in every day and consciously replace them with positive, supportive, and loving ones. I needed to become my own loving coach and shift the self-conscious and shame-based conversation that had been going on within me for over thirty-seven years.
On my healing journey, I reviewed and revised my life's script and tossed out old values, beliefs, and attachments to anyone or anything that no longer spiritually served me such as "My feminine body is ugly and I need to hide it," "I could never be a goddess…goddesses are beautiful," and "I'm ashamed of my feminine body."  The more I connected with the divine feminine through my heart, the more I began to appreciate, accept, and embrace my feminine energy and body.
I also started taking dance lessons so that I could be in touch with my sensuality, sexuality, and feminine power. Dancing allowed me to be fully present in my body rather than disassociated from it. When salsa dancing, I found that I naturally moved to the sensual music and felt the vibration of my feminine energy all through me. I also found that dancing connected me to my feminine energy more than any other ritual or experience. I especially love dancing in the rain!
Water played an essential part in my healing journey. A special ritual for me is sitting outside in a warm rain, letting it cleanse my thoughts and my body. When I was in Istanbul, Turkey for my fiftieth birthday, I discovered the sacred ritual of the "hamman bath." In this community bath house, women come together to bathe, steam, and talk with one another. I now incorporate bathing as a ritual of release, cleansing, and beginning anew.
Today I embrace my feminine body, sexuality, and power no longer hiding it, feeling self-conscious, or disregarding its needs. I take time to notice, appreciate, and cherish myself as I mature into a midlife woman. I practice precious self-care as an essential in my life not a luxury. I embrace my sexuality as an expression of my creative feminine energy and channel this energy into my everyday life.