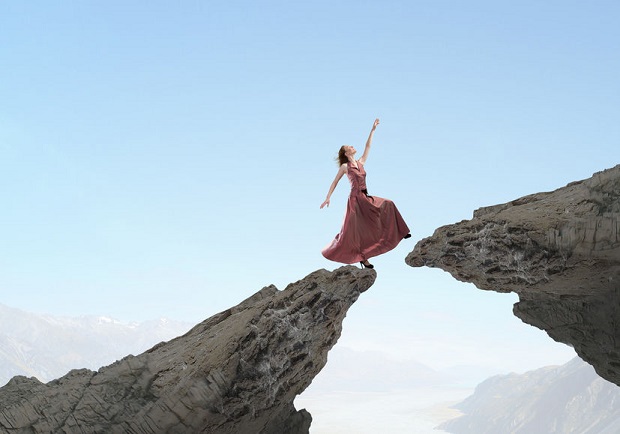 "A warrior is not about perfection or victory or invulnerability. (She's) about absolute vulnerability. That's the only true courage." ~ Peaceful Warrior 
Trust is a real and powerful energy that lives in your present awareness. It helps you move beyond fear and anxiety especially in these uncertain times. Trust is activated in moments when you experience fear, anxiety, or doubt, move toward what you fear, and make a choice anyway. When you tap into this heart-centered energy and make courageous choices, you build trust moments. These moments of courage when you shift from fear to faith are "Leaps of Trust."  
Trust isn't developed in one full sweep; but rather in practicing small leaps of trust one moment, experience, or situation at a time. That is how you strengthen your trust muscles. You focus your attention on the positive events that have happened in your life and the divine signs that have supported an intention or given you the guidance that you've needed. 
Take a moment, close your eyes, and put your attention at your heart. Now reflect back on one of your scariest days, a time in your life where you were terrified to make a change. You may have changed jobs, began a new relationship, or moved somewhere new. Remember how you were afraid to make the choice, but still found the courage of heart to make it anyway. Reflect on how well it turned out and where you are today because of making a leap of trust.  
Now create a written list of all the "trust moments" in your life when you felt fearful, you surrendered the outcome, and made a choice anyway. Reflect on how it turned out well for you. When you feel stuck, unable to move forward or make a choice, review this list to remind yourself of how courageous you really are…and the times you've already trusted yourself.