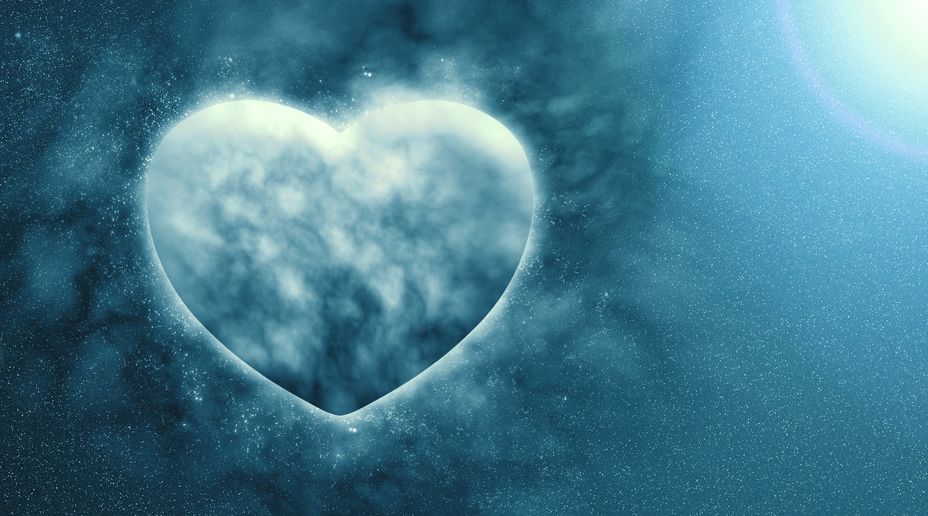 "You have to love yourself because no amount of love from others is enough to fill the yearning that your soul requires from you."  ~ Dodinsky
Inviting love into our lives allows us to experience our sacred connection to others and to humanity as a whole. When we are born, we temporarily forget our divine magnificence; consequently, we spend much of our lives trying to remember who we are. Before we uncover that remembrance, we spend much of our time and energy seeking out the inner connection which we crave on a soul level without even really understanding why. In other words, even before we remember what love really is, and where it comes from, we spiritually yearn to love and be loved.
In our state of "love blindness," we tend to look for love in all the wrong places. Our society, which is rampant with lovelessness, not only reinforces our flawed views of love but encourages us to keep searching for it in unhealthy ways. We expect our Prince or Princess Charming to ride up on a white horse and make us feel secure, happy, and whole. We want to find our soul mate and have a "cosmic" connection, but rarely do we do the inner spiritual work required to attract and cultivate such a soul-hearted relationship—and when the object of our affection fails to live up to our fantasy, we feel betrayed and deprived. We think we have to seek or earn love; however, we cannot acquire something that already exists within us.
By inviting in love and connecting with someone on a soul level, we spiritually grow. Click To Tweet The relationship becomes a portal to our own (and our partner's) transformation into more loving and fulfilled human beings. It is why we are here.
In every relationship, in every moment, we demonstrate love or fear. The more we express love toward others, the more we see that we are lovable, and discover how to love more intimately. Being lovingly connected to others brings out the best in us, and allows us to emotionally and spiritually grow as individuals.
All relationships are opportunities to open and connect at the heart level. Click To Tweet Relationships are the energetic collisions between our social and solitary natures. Unfortunately, many of us choose to remain alone and disconnected, convincing ourselves that we will never find another person with whom we can feel safe enough to reveal our authentic selves. In fact, we are living in a world of escalating isolation where more people are opting to live and be alone. As a whole, Western society―particularly American society―tends to focus on individual achievement and power over relationship and community. Unless balanced by the energy of love, this tendency toward self-involvement can create a downward spiral into a dangerous place of disconnection and detachment. 
A deep, loving connection with another person offsets this experience of isolation since it brings both hearts into vibrational coherence as one energy source that interconnects with all living beings. It affirms that we are not alone in the world, that although we may feel physically separated we are energetically connected through our hearts and souls. Through this connection of universal love, we find that we are never truly alone.
Our human need to be loved and connected is powerful and innately wired. Click To TweetWhen this need is not met, it produces emotional pain. Neuroscience shows that this need is reinforced by our brain chemistry. Research studies demonstrate that contact with a loving partner is a powerful buffer against stress, danger, and threat. Therefore, healthy relationships help us deal more positively with life's bumps, stressors, and even traumas.
Happy, healthy, and connected relationships are founded in physical, emotional, and spiritual connection. We have entered an "age of love" where love and connection have now become the foundation on which we commit to a partner. This goes far beyond choosing a partner primarily for survival reasons. In truth, we are soul-wired to bond because we need love and connection not only to survive, but to thrive.
Our survival as a human species depends on our ability to invite in love and connect with others to create a world of compassion and peace. Loving and connected relationships lead to a loving and more connected world. So open your heart in loving compassion and let all the rest be.