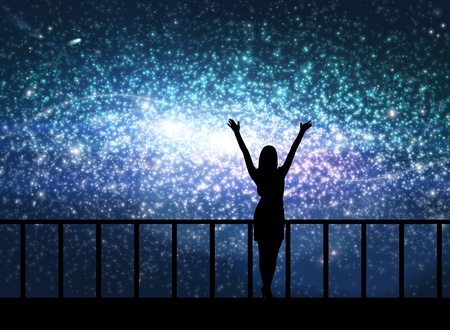 "There's a crack in everything. That's how the light gets in." —Leonard Cohen
As a human community, we are beginning to experience light energy through our hearts as the physical expression of love.
To truly know our essence, we must become aware that we are each the source of this energy that flows through us—also referred to as light, God, higher power, universal energy, or divine intelligence. The idea of God as the source of all that we are and will come to be, while often difficult to imagine, is an acknowledgment of light and love in ourselves and the world.
Ultimately, light energy expressed through our hearts radiates unconditional love. Light energy is the essence of all that exists, and when we access it we are able to fully express our being. Although formless, it has energetic power to affect physical entities, manifest intentions, and provide spiritual information.
When struck by light energy, our heart center creates an energetic vibration that expands and illuminates the surrounding space. As the heart center opens, we initiate an energetic pulse that receives and transmits divinely sourced information so that through our heart centers we become conduits of light force energy. Just as the heart pumps and circulates blood through the body, the heart center, or chakra—a Sanskrit word used by Hindus that means wheel of light energy—transmits light force energy through the body. In addition, the heart center is the portal for inspired information to flow from our source. Opening our hearts increases the intensity of light energy flowing through us, allowing us to receive and transmit energy that is divinely sourced. When we experience light energy flowing through our open hearts, we feel relaxed and compassionate toward everyone and everything around us, experience a sense of well-being, and have the ability to tap into energy from our source to be creative in our lives.
When you open your heart, light energy flows through you as pure love, linking you to your authentic self—an ever-evolving genuine expression of yourself through thoughts, words, and actions—and making you a conduit for the flow of love to others. As conduits of love, you can receive and transmit energy that is divinely sourced. Then, you can use this information to align with your soul's journey and make inspired choices in your lives, sustaining the circulation of loving energy through positive thoughts, feelings, and choices that benefit yourself and others.
It is the light of your being that must shine forth beyond everything—for that is your connection to your divine source, and the basis for your full self-expression in life. Be the light and sustain this continuous flow of divine energy through your heart.
Shine, shine, shine!