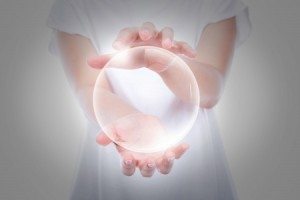 When we live in harmony with the universe, we let go of controlling our lives and trust the unfolding of it. Spiritual author, Gary Zukav compares living in harmony with spirit to the journey of the hawk, "The journey of a hawk depends on both the hawk and the wind. Sometimes the wind takes the hawk where it wants to go, and sometimes it doesn't. When it doesn't, the hawk doesn't mind. Either way, they ride the wind. They do the best they can, and then they let the wind take them where they need to go.The wind is your life. It is all the things that happen between the time you are born and the time you go home. Elegant spirits don't know what will come up next, the same way that hawks don't know which way the wind will blow next. This doesn't bother them because they don't try to control their lives any more than hawks try to control the wind." Elegant spirits surrender to the flow of the wind. They remain open and flexible, adjust their sails, and ride the next wave of their life.
We may feel disappointed when life doesn't go the way we think it should. As a result, we become more rigid, methodical, and try to micromanage every situation. Rather than trying to control our life through sheer force of will, we can choose to trust and align ourselves with the loving energy that flows through our heart. Like a surfer riding a huge wave, once we tune in to the experience, breathe deeply, and allow ourselves to relax rather than resist, we can move smoothly through any big wave. With awareness, balance, and flexibility, we can keep from falling off our board and being caught in the undertow of negativity.
While we may not be able to control other people or our circumstances, we can choose how we experience them. Trusting ourselves to draw on this energy source, we see that we cocreate our own reality. This ignites our intention which in turn opens us to see more possibilities. Then, we can make more discerning choices that will benefit us in the future. By trusting ourselves and our source, we remain open to this positive flow of energy.
Open your heart, connect with your spirit, and release any fear of your life not going as planned. Trust yourself and your divine source for co-creating any life experience unfolding right in front of you. Dissolve past patterns, beliefs, and mindsets so that any negative energy can surface, be released, and new more positive outcomes can emerge. Align with this shift by allowing things to be as they are for a while without fighting, fleeing, or flailing.
Living in harmony with the universe, we acknowledge the divine order that exists in everything around us and within us. When we align ourselves with this natural flow, we release our perceived control and move effortlessly through our daily experiences. As a result, our feelings of tension ease and we can fully engage in each moment with a deeper level of awe, wonder, and enjoyment. When we align with the flow of energy of the universe, we create a simpler, easier way of living that will enhances our everyday experience.