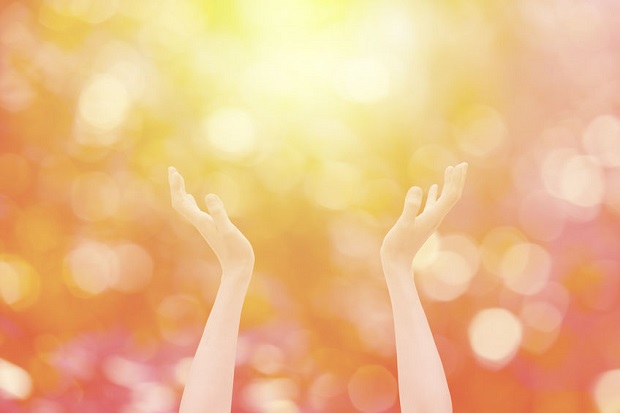 Women, as a powerful energy source, must take the lead to transform our world to a consciousness of love, harmony, and peace. As conscious evolutionaries of love, we can step into our feminine power, shine our light―and, in the process, elevate our consciousness to love.  
The chaos of our times is the result of a profound and intense time of transformation. Marianne Williamson writes about this intense time of transformation, "The chaos of our times is a reflection of a profound and inexorable reorientation of the human mind. This explosion is coming from the deepest levels of the psyche; it is not orderly; and no amount of tight, repressive force can contain it." 
We must not succumb to the belief that there is an evil force in the world with the power to triumph over love. We cannot allow acts of violence such as terrorist attacks, shootings, or ethnic wars to deter us from living as beacons of compassion, peace, and love. On the contrary, we must trust that love is always the answer and prevails even in the most unconscionable and devastating circumstances. 
Instead of viewing this as a cataclysmic time, we see it as a beneficial time of opportunity to shift our consciousness to universal love, which can increase the power available to us for spiritual transformation and the advancement of humanity―provided we realize how to consciously wield that power.  
Amidst the chaos in the world and the turmoil in our lives, we must focus our energies through our hearts, and work to dissolve our ego. It is our ego-centeredness which has given rise to, and reinforces, our basic fear that we are not loveable. When we identify with fear instead of love, we feel disconnected from the source of who we are, alone and separate from the rest of humanity. Just like a droplet of water is not separate from the ocean, we are not separate from the infinite energy we share with our fellow beings. Seeing our energetic connectedness will resolve our lovelessness, and bring us into vibrational coherence as universal love. 
For our physical survival and spiritual growth as human beings, it is imperative that we move from an ego-centered consciousness to a global consciousness of love. This time is about dissolving the ego structures we have used to perpetuate fear, greed, narcissism, and negativity. For instance, we are clearly observing a breakdown of political, educational, financial, social, environmental, medical, and religious structures that have been abused through a corruption of power and need to be released so healthier, positive forms can emerge. In fact, the decline of these structures, which are built on typically patriarchal foundations, is now reorienting us to a new balance of masculine and feminine energies. This process is necessary for human transformation. We are leaving a material age where greed and fear have ruled, and entering a creational age that focuses on the power of universal love. 
The more we connect with the power of universal love, the more we can become fully realized as one creational energy, a communal consciousness, and a universal heart. The innate power of love transcends categories of gender, culture, race, and religion, becoming greater than the energy of each individual. As a result, this universal flow of energy keeps expanding in all directions until our whole life experience becomes infused with love.  
The evolution of humanity has brought us to the pinnacle of our spiritual development to date. Our human transformation is breaking fixed physical patterns, and opening us to the new information we need in order to complete our spiritual evolutionary processes. In the past, spiritual beings such as Christ, Mohammed, and Buddha have come into this reality emitting a higher level of vibration, and have broken through these fixed conditions. They sourced their vibrational energy from light, and overrode the energetic system of their time. 
For the first time, humanity is awakening to the presence of light energy here, because of an internal purification process taking place. This awakening, while uncomfortable and unsettling, is part of our spiritual evolution and the beginning of a more positive and loving world. We are transcending into a higher vibration of light, love, and creation. 
The healing of our world begins with each one of us making the choice to heal our lovelessness and adopt a personal creed of universal love. Once we do this for ourselves, we are called upon to become compassionate healers for others, and commit to eradicating fear, suffering, and negativity without sacrificing ourselves in the process.