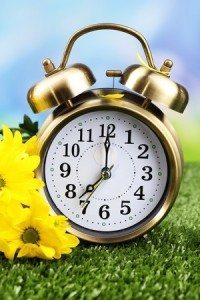 "There is more to life than increasing its speed." – Gandhi
On her way to my office for an appointment , my client, Karen was delayed by a series of events that I refer to as co-incidents. She called and left a message to say that she would be "late." Unbeknownest to her at the time, late would later turn out to be "timely." Usually I listen to the message and then patiently wait for my client to show up whenever they do-acknowledging divine timing. Trusting myself and a sense to call her back while she was in route, I dialed her cell phone number and reached her. After she answered and went through a flurry of apologies, I spoke to her in a clear and gentle voice, "Karen, just take your time." While I waited for her, I blessed her and held the space for her to travel well, not knowing exactly why at the time I had spoken aloud this prayer. Thirty more minutes ticked by and she finally arrived. As I watched her teeter up the steps of my office, I saw that she was visuably shaken.
When Karen saw me, tears filled her eyes and she began to describe the events that she had just witnessed. Trying to leave her office on time, several people had stopped to talk with her slowing her hurried pace to make the appointment on time. Driving in her car, she swore as hit every traffic light and got behind every pokey driver. Finally, as the light turned green at an intersection she crossed everyday, she took a breath and paused before putting her foot on the gas. That pause probably saved her life and the lives of others she didn't even know. As if in suspended animation where time stands still, she watched as a black car sped through the intersection, bounced off a tree and then hit a car coming from the opposite direction. Still in this heightened state of awareness, she automatically turned her car slowly in the direction of the accident, parked, and calmly got out to assist the victims. As she scanned the scene seeing the people emerging from their cars unscathed, she realized that nobody was badly hurt. She knew it would have been a different scene had she been the one sideswiped by the speeding car.
I pointed out to Karen that she had been in sync with divine timing. As she moved through the series of events that led her to this intersection, she heeded the guidance of spirit speaking through her heart and slowed down. The pauses she took to listen to her heart allowed her to access the information that was being presented to her so she come make clear and discerning choices. In these instances, we never know why we make that wrong turn, get behind that slow driver, stop and talk to a friend, or pick up the phone and say something that we have never said before. But, when we shift gears to a less hurried, more aware and slower pace, we become more conscious, see what is in front of us. and hear the whisper of spirit through our hearts. When consciously aware, these are the spiritual bread crumbs that guide us through the enchanted forest of our lives so that we can make the most discerning choices possible in every moment. Such heightened awareness is enhanced when we slow our pace and make ourselves available to inspired information. Slowing down brings us into balance with ourselves and life itself.
Take your time no matter what is going on in the moment. Trust divine timing-not time.