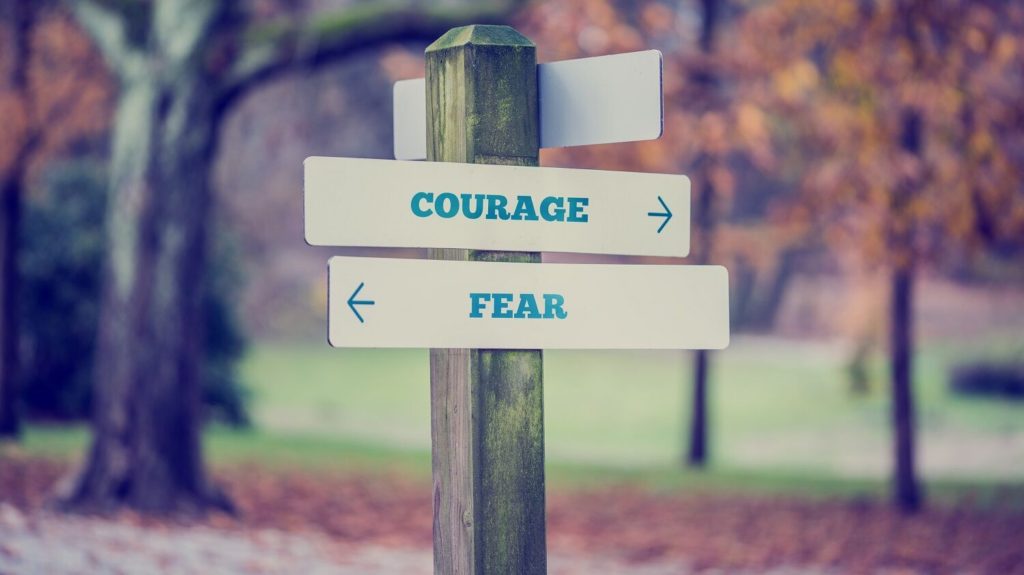 "To be courageous is to lead with your heart, and embrace your truth―your inner thoughts, feelings, and experiences. It dares you to fully express who you are." ~ Dr. Debra Reble  
Positive affirmations can move you from fear to courage. They help relieve anxiety, calm the nervous system, and elevate our vibration to a higher level especially when we feel lower vibrational emotions such as fear, self-doubt, or powerlessness. This is where the healing of our anxiety occurs. 
In every anxiety provoking situation, it's important to rescript your reactive fear-based thoughts into positive affirmations. But first, you must open your heart so you can come into a space of conscious awareness and self-compassion.  
Wake up in the morning and acknowledge yourself as a strong, loving, and confident person connected to your divine source. As you move through your day, notice any negative, self-deprecating, or limiting thoughts, and replace them with the following affirmations to open your heart, let go of fear, and shift you into courage: 
I trust that everything always works out for my highest and best good.

 

I am strong enough to handle any challenge that comes my way.

 

I embrace my anxiety as information to spiritually guide me.

 

I am connected to the unlimited abundance of the universe.

 

I let go of my fear and courageously move forward with a peaceful heart.

 

I am in control of how I respond to challenging situations in my life.

 

I trust that there is a divine plan for me even if I don't see it right now.

 

I am the co-creator of my life.

 

I am powerful to envision and create whatever my heart desires.

 

I manifest love, prosperity, happiness, and an abundance of all good things.

 

I know and trust who I am.

 
We can't think or feel our way into being courageous. Trusting ourselves and letting go is the ultimate courageous act, and also the most powerful and inspired action we can take. We have to courageously excavate all that inhibits our full self-expression to participate fully in life without holding back any part of ourselves.