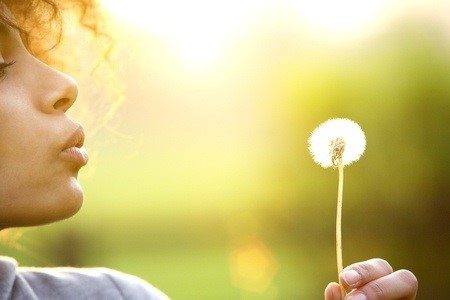 Becoming conscious observers of your experience—your thoughts, feelings , patterns, and life circumstances—allows you to witness your life from a healthy detached perspective and assess any situation. This is expanded conscious awareness and it becomes activated when you trust your connection to your divine source. Like operating the zoom lens of a camera, you can pull yourself away from any experience to access it from a more spiritual point of view.
Consciously observing your experience from an expanded viewpoint helps you gain perspective on and disengage from negative reactions such as blame, attacking, or resisting others when you feel fearful, insecure, or angry. In fact, the brain, like a camera, has filtered lenses through which you perceive your external circumstances. These filters, which come from past experience, can alter how you see and interpret new information. Such filters may distort your perception of a situation and cause you to react negatively.
In many cases, you may discover that you are not angry at the person but rather at the information you are receiving about yourself—the particular mindset, belief, or pattern triggered by the encounter. In other words, though at first it may feel like we want to kill the messenger what we really want to kill is the message. Simon Peter Fuller writes, "What angers us in another person is more often than not an unhealed aspect of ourselves. If we had already resolved that particular issue, we would not be irritated by its reflection back to us."
In such situations, there are 4 sacred strategies you can do to uncover the unresolved issue needing to be healed.
Ask yourself: What physical, mental, or emotional reactions am I experiencing right now? What is this person or situation showing me about my own mindsets, beliefs, or behavioral patterns? What do I need to release?
You can pause or take purposeful breaks during the day to assess and release any reactions. Pay attention to any discomfort or tension in the body, listen to the information being received, and identify, any negative patterns. You can walk out of the room, set the phone down, or write a response in a letter or e-mail to send later.
Observe any reaction from a broader, more detached perspective, paying attention to any cues signaling that negative mindsets, beliefs, or patterns. Tune in to your reactions and see each one as an opportunity to heal an unresolved issue.
Separate your reaction from someone else's so you get the healthy distance needed to avoid taking theirs personally or blaming them for yours, while staying lovingly connected and responsive. It helps to envision the person going through their own self-discovery that likely has nothing to do with us. This form of compassionate detachment increases your ability to influence difficult situations with positive energy.
In choosing to respond, rather than react by not taking another person's issue to heart, you give them the loving space to examine the source of their own reaction and, subsequently, release them. When you provide another person with the opportunity to release their reaction, you open the door for healing.
Being a conscious observer of your experience and learning to disengage from other people's reactions allows you to become more proactive instead of reactive, shifting your energy from negative to positive. Most of all, you can see such challenging situations as opportunities to transform your life.