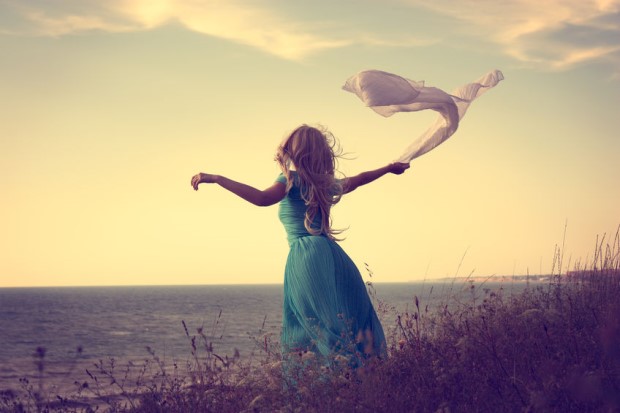 Healing our pain, limiting beliefs, and unhealthy patterns requires that we continuously peel away the layers. Like the Turkish pastry baklava, with its fragile phyllo dough layers, the subtle layers of our patterns must be peeled away on a continuous basis. Often, we unconsciously create life experiences that reveal the next layer of a pattern to peel away, a process that occurs throughout our lives and is essential to our spiritual growth.
This healthy clearing process is like skin sloughing off dead cells that accumulate and block the growth of new cells. Animals, birds, and plants also move through a regenerative clearing process—cycles of shedding, molting, or loss of leaves—as a part of their natural development. Similarly, as we shed our layers, we initiate a cycle of transformation that enhances our spiritual clarity and leads to spiritual growth.
Releasing the layers and healing is a lifelong process because their residue never completely goes away; instead, the layers become subtler and more difficult to discern. Even when you eliminate a pattern or belief, the brain continues to show you a phantom of it. Like a file that you have deleted from your hard drive, its energy as a virtual hologram can still surface, alerting you to the past and reminding you to stay true to yourself. Fortunately, you can reduce its charge by saying, whenever it surfaces, "Hello, pattern, here you are again" and perceiving it only as a phantom of the past.
Sometimes an unexpected situation can trigger an unresolved trauma that you haven't fully healed. Like the fragile layers of Baklava, these delicate layers that have been peeled away may seem to come out of the blue; yet, have been buried in your subconscious for years. Even when you thought you had worked through the trauma, these subtle layers can surface for healing when you least expect it. So, notice when you feel anxious, restless, or irritable. These physical or emotional cues are part of your spiritual guidance system and they alert you to any underlying trauma, patterns, or pain to be released.
Here are 4 Ways to Peel Away the Layers for Healing:
Create Sacred Space for Healing. Break from your daily routine and create a sacred space where you are more open to spiritual insights and revelations. Such sacred space allows you to dive deep into what needs to be released in my current life so you can move forward. You have physical or emotional triggers that alert you to what's going on within you. Your body never lies and actually shows you where there is underlying unresolved trauma, pattern, or pain to be released. Embrace these tender moments by leaning into whatever has surfaced, sit with it until you feel what's there, and stay with those feelings until they resolve.
Feel Your Feels. Lean into whatever feelings have surfaced instead of ignoring or avoiding them. Sit with your emotional pain until you deeply feel what's there. You may want to run away from the pain, but stay with these feelings until they release. Now open you heart in loving compassion and fill it with love. When you trust yourself enough to let go, your courage kicks in, enabling you to see that your emotional pain is no match for the energy of love within you.
Use Empowering Affirmations. Here are a few affirmations you can use to remind you of your strength and courage. I embrace my vulnerable pain in loving compassion as I release it; I have the strength and courage to let go of anything in my life; I heal myself through the power of love; I lean into my vulnerable pain and discover love in its place; I trust that I can handle and heal any unresolved trauma; When I slip into an old pattern, I am reminded to be true to myself; I release my stories from the past and see myself from the perspective of my present, and I bless and release anyone or anything that blocks the flow of love.
Clear Your Life of Emotional Residue. Purge your surroundings for any items that may be hold emotional residue and block your energy. For example, if you open a desk drawer and see papers, photos, or gifts from a previous relationship, keep anything you cherish and discard the rest. As if holding an open house at a residence for sale, set a date for inspecting your living environment to evaluate your belongings, deciding which items to keep, move to a different place, or release and eliminate.
Remember that you spend the first half of your life acquiring these layers of pain, limiting beliefs, and dysfunctional patterns. Then you spend the second half of your life releasing these layers that no longer serve you. Like the phoenix rising from the ashes, this transmutation reveals the essence of your true being. Give yourself the gift of spiritual alchemy by transmuting your unhealed pain into spiritual information to guide your life.