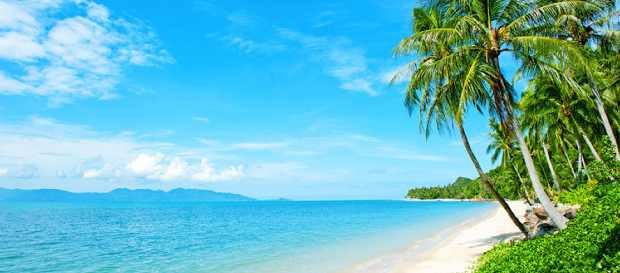 Sometimes an unexpected situation can trigger a past trauma or unresolved emotional wound that hasn't fully healed. Such an experience can activate a trauma that seems to come from out of blue; yet, has been buried in our psyche for years.  
Even when we think we have worked through such trauma, more subtle layers can surface for healing when we least expect it.  
This is what happened to me while scuba diving in Cozumel, Mexico last week.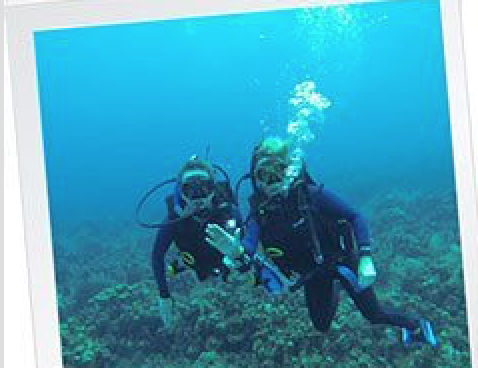 My husband, Doug and I were so excited to dive on one of the most beautiful coral reefs in the world. Yet, it had been almost four years since I had been scuba diving in Roatan, Hondurus. Knowing how challenging it was for me, Doug suggested we take a refresher course with a small group off the shore before attempting a deeper dive from a boat. 
On the day we were to dive, I felt ready to take the plunge under the sea. That morning as I spent time alone, I flashed back to when I had completed my open water dive certification in Fiji.  
The diving experience had gone a long way toward helping me begin to heal a deep-seated childhood trauma. However, as I prepared for this dive, that fear of suffocation surfaced for me again.  
My childhood trauma resurfaces in the middle of paradise. 
When I was a child, my mother, who struggled with addiction, often hooked up with questionable men. Sometimes, she would bring them home with her, to the apartment where she, myself, and my two little brothers lived. One night, when I was eight, a young male nurse who worked at the same hospital as my mother came home with her.  
The two of them spent the evening drinking, and at one point, thought it would be funny to put a pillow over my face while I was sleeping. Waking up from a sound sleep unable to breathe created a fear of enclosed places that still challenges me today.  
When the past and present collide.  
Flash forward to Cozumel, Mexico I was aware of this fear lurking in the background as we were transported to the dive site. By the time we arrived, I felt scared and painfully vulnerable, uncertain of my diving abilities, even though my husband would be right beside me, and a gentle and capable diver named Luiz was serving as our dive master.  
I watched as our dive master reviewed all of the steps, rehearsing them over in my mind. I visualized these steps as he guided the other divers into the water. I was a certified diver so I've got this, so I thought. 
Finally, it was my turn and Doug would follow after me. I put my fins on, held my mask against my forehead, put my regulator in my mouth, and heard myself talking through the steps. I leaned back and fell backwards into the water.  
As soon as I hit the water, I started to sink down with the weight of the tank and equipment. Even with my regulator in my mouth, I held my breath and forgot to breathe.  
Forgetting my truth.  
Desperately trying to get my head above water, I took the regulator out of my mouth and choked on salt water. The more frenzied I became, the more I flailed like a fish on a line, trying to get someone's attention. Not being able to breathe, I was in full panic mode.  
By this time Doug was in the water. He swam over to me and quickly pulled me to shore where another dive master pushed the air valve on my BCD (buoyancy control device). I started to float and could now breathe above water. That was the step I forgot to do that would have given me time to adjust to breathing with the regulator. 
In my panic, all I wanted to do was get out of the water.  
But, my guide Luiz swam over to me, held me above the water, looked into my eyes, and made me take some deep breaths. Once my breathing was under control and I had calmed down, Luiz had me put my regulator in my mouth and breathe. He deflated my vest, took my hand, and signaled for me to drop down under the water.  
I could feel the panic rising when I looked up at the water above me. Luiz motioned for me to look at him and he squeezed my hand as if to say, "You've got this." 
Facing my fear "heart on". 
I still wanted to escape the panic I felt. I knew that I had to face my fear "heart on" or I may never scuba dive again. At that moment, I let go into trust and continued the dive holding Luiz's hand the entire thirty minutes which seemed like an eternity. 
While under thirty feet of water, I used the same anxiety-soothing practices that I use with my clients to move me from panic to peace. 
Deep Intentional Breathing: I took slow deep intentional breaths through my regulator. I reminded myself that I had all the air I needed from the tank I was carrying.

 

Attended to a Focal Point: I kept my attention on the what was right in front of me. I focused on the beauty of the fish, coral and nature that surrounded me.

 

Dropped into My Heart Space: Each time I found myself thinking about being down so far, breathing through a regulator, or in an enclosed space, I touched my heart through my vest and put my energy here. 
Repeated Positive Affirmations: I shifted my negative thoughts to supportive ones. "You're new at this," "You've got this," or "You are safe and surrounded by all the support you need."

 

Created an Energetic Support System: I had created an energetic support system, including Doug and Luis, that I could trust and who would be there for me during this experience.

 
A sacred chat with my anxiety. 
After I completed the dive, I went back to the hotel, took my journal and some time by myself and had a sacred chat with my anxiety.  
The truth is, my anxiety wasn't trying to ruin my vacation.  
On the contrary, it had cued me that a trauma had surfaced—It was a signal from my body to dive deep and heal more layers of that trauma.  
Life comes at us quick sometimes. 
It's important to have expert guidance and resources to support you through it. I invite you to download your FREE 3-piece Anxiety SOS Support Kit. You'll also receive VIP notice when I release my new Anxiety RX: Balm for the Soul program later this spring.