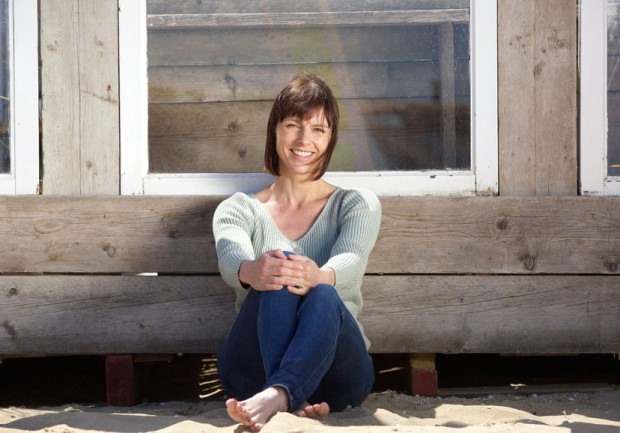 There's no way to escape that anxiety is rampant right now, but if you are a highly sensitive person (HSP) , it can be overwhelming if not managed and channeled positively. As an HSP, you have chosen an extraordinary time to be on earth to assist in the healing and elevation of human consciousness. You can sense what others and the world needs and want to provide it. You are a lightkeeper in the world and who we've been waiting for to elevate our world's energy to a higher vibration. 
While feeling things deeply and compassionately is your superpower, it's essential that you practice these five anxiety-soothing strategies to release energy overload that can lead to anxiety, depression, and compassion fatigue: 
 1) Practice higher awareness instead of over-awareness: By practicing heart-centered attention, bring yourself into higher awareness. Aligning your mind and heart creates a flow of energy which bypasses the over-awareness of the brain and allows you to intuit freely. Close your eyes and place your hand on your heart center. Take a few deep breaths while inhaling and exhaling through your heart. Now visualize a pearl of while light here. Feel the divine light filling your entire heart space and expanding outward in all directions.  
Take a media break and reduce the amount of time you spend watching the news, surfing the internet, or engaging in social media. This also applies to people so be discerning about who you spend your time with and consciously consider where you live, work, and where you spend most of your time. 
2) Ground and integrate your energies: Spend time in natural settings, go  
for walks, breathe in the fresh air, and surround yourself with beauty. While outside, begin at the top of your head and direct your energy down through your entire body to your feet. Focus on how your feet feel inside your socks or shoes and against the ground. Tap your feet on the ground until you feel the energy here. Doing this outside on grass or moss or up against a tree enhances the calming effect. This is a great way of rebalancing your energies and you can do it any time, with your eyes open or closed, and while sitting or moving. 
3) Consistently clear your energy field: When you want to clear your energy field of negative energy, imagine the person or situation in pink light (such as pink bubbles, pink clouds, or pink cotton candy) while at the same time visualizing yourself in a radiant white light. This practice seals the negativity away from you because the vibration of pink light governs the physical universe and short circuits negativity.  
Bathing in Epson or Himalayan sea salts toward the end of the day will also clear your energy field. Don't forget to change your clothes after a long day spent with others as clothes collect energy too.  
You can also clear your energy field by creating two separate journals. One is for toxic dumping ground for releasing all negative emotions and energies. The other is for celebrating gratitude, intentions, and anything positive. 
4) Discern what energies are yours and what are others: You can be easily triggered by other people's energies and emotions. When you feel a physical or emotional reaction, pause and say to yourself, "If this is mine, I will deal with it. If not, I bless and release it." If it's not yours, your energy field has been invaded and you must clear it. Remember the old adage, "Not my circus, not my monkeys." When it's yours, create the time and space to have a sacred chat with your anxiety or issue. Lean into your deepest fears and vulnerabilities and let them be a spiritual guidance system so you know what needs to be healed.   
5) Set healthy energetic boundaries: Before entering any challenging situation, open your heart and visualize it radiating white light that creates such an expansive energy field that you fill the room. Like a divine light shield, this protects you from everything that is coming at you. Now you can hold a space of healthy detachment by sustaining an open heart in compassion while simultaneously removing yourself from any unhealthy processes you encounter. Keep your energetic boundaries in place by continuing to beam love and light into the space around you.