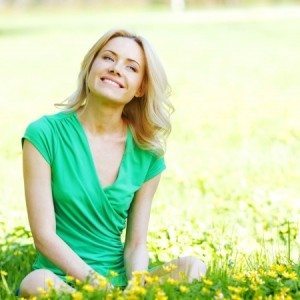 We are experiencing a time of unprecedented individual and global transformation. It is time to affirm trust in a higher power whatever that happens to be for you and connect to this source through your heart. Sustaining this energy inspires new ideas and thoughts beyond the physical so that we open to love in ways that truly express our heart. These new ideas that enter our consciousness source from spirit guiding us in our lives rather than the way you think, believe or act from these past mindsets. It is often referred to as the light of God or the divine energy that resonates a deep knowing within us.
Focus on the positive aspects of this transformation rather than grieving losses, being afraid, or playing out the negativity, crisis, or drama. Spread unconditional love and light instead of inflicting self-pain and suffering or imposing it upon others. Reflect on core values in respect to relationships, material possessions, meaningful connections and the choices you have been made and are yet to make, making them as heartfelt as possible. We are awakening to what letting go is truly all about. It is about closure and completion of life cycles. Such completion signals a beginning more than an ending and we are witnessing events that are happening for the first time no matter how large or miniscule they may seem to us.
Choice is a powerful tool when you see that you are accountable for your life. It is how we express light energy in form and how we experience this expansive energy flow in our everyday lives. We have to step up and make better choices such as who to partner, what to create and whether to be ill or not and handle whatever is happening in a positive way.It is more than a positive attitude or thinking; it is about expressing and experiencing lightness and the joy of living so that we manifest wellness.When our hearts are open to light energy flowing through us, we are powerful to envision and then create whatever we want in life.This is the shift that is happening now and why it is time to celebrate and love more profusely.Be spontaneous, throw caution to the wind, and choose consciously.
We are tapping creational energy in ways that we know in our hearts is possible. Yet, this creates a physical phenomenon that feels like we have lost our minds so we cling to symptoms of one sort or another when it is actually tuning our creative talents and abilities to who we are more than what we have or do.These are important and valuable distinctions to make so that we are constantly aware of our higher self while aat the same time grounding our earthly self. This is how we sustain the flow of light energy and information spirit guides us to see. We may notice that we are sorting and sifting through stuff, making choices between what we want and what we need to release. We must continue to choose what works for us and what does not.For example, a medical professional might give you information and it is your choice what to do with it.Keep in mind that you would have no idea of what to do next if spirit was not whispering to you through your heart.Be clear that you have a choice in each moment to listen to someone else, your brain, or to your heart. Each choice from your heart is empowering and tunes to spirit and this amazing flow of light energy.
It is time to recognize that what is happening is more about transformation than change.It is time to pool our resources as human beings, open our hearts beyond any condition, and live as the amazing beings we are.Transformation can become a constant rather than fleeting moments that we strive to connect with our source.Music and love are universal languages, connecting us through heart and soul. Sustain this flow of energy through your heart and live each day choosing what makes your heart sing.
Celebrate 2009 as the expression of a way of being. See what you want to create, make a plan, and trust that you will know how to go about it. Anything is possible in this dawn of human transformation. The energetic shifts we are experiencing are signs that we have tapped the source of our creation we only imagined. It is real and it is well timed.
Be well, live fulfilled, and keep a smile in your heart. May you have blessings beyond anything you ever imagined.