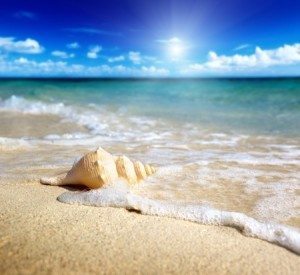 "The cure for pain is in the pain." Rumi
Here I was walking the beach in Antigua surrounded by such natural beauty, a cherished and connected relationship with my husband and a life that I only imagined in my dreams; yet, I was unraveling, falling apart, and disintegrating into little pieces like the grains of sand I walked upon.
     For weeks since my beloved dog Cammi's death, I felt fragile and vulnerable as if my heart was flayed open. The grief felt like an anvil pressing down on my chest. "It was too much pain to feel for my sweet dog," I thought to myself. So I tried to grieve whenever my busy schedule allowed and then held it together the rest of the time. I did this for weeks until my dear husband, noticing my fragility, canceled my schedule of clients, packed my suitcase, and whisked me away to a sacred space where I could break open and release the pain that had debilitated me.
     At first, I tried to be my "vacation" self, signing up for activities, introducing myself to new people, and enjoying the all-inclusive part of the resort. This persona didn't hold up for long as I knew I was a "hot mess" underneath the facade. But, soon the restlessness set in. As much as I wanted to sit in my beach chair and read a great book, snorkel carefree in the ocean, or gaze out at the horizon without a concern, I couldn't shake this undercurrent of sadness and despair. This place was not new as I had been here before and knew this was my emotional cue to be with my unrelenting feelings of loss.
     So I began to sit, walk, and be with my grief like an old companion who had come to visit. As divine timing would have it, the next morning I attended an early morning yoga class where I was the only one in this intimate setting. No hiding here on my mat or with this earth angel of a teacher. Seeing the pain enveloping me, she guided me through a series of heart opening poses where I could begin my journey of blessing and releasing my pain. As the class ended, feeling the safety of this space, I melted uncontrollably into my mat and into her loving arms.
    The blessing of letting go is creating and holding sacred space for healing. Click To Tweet That morning and for the rest of the week, I held this sacred space and showered myself with beautiful light and love energy. I embraced my brokenness and allowed myself to fall apart, break open, and release the layers of pain I was excavating from my heart. I realized it wasn't just Cammi I was releasing. Like dominos, each deep loss was triggering the next in a chain reaction of letting go.
     The releasing began on my mat and was supported by walking on the small crescent beach until my feet were soft from pumicing of the sand. I walked and released and let my footsteps be washed away by the waves as a symbol of letting go. As an image or experience of loss came into my awareness, a piece of corral or rock would grace my path. I blessed the person or situation in love, and then threw the rock into the ocean releasing the pain attached. The waves became my mantra for blessing as they came into shore and releasing as they went out to sea.
     I found my "thoughtful" spot on a rock close to shore where I could dangle my legs in the water while I looked out on the horizon. As each gentle wave washed over me, I felt its cadence cleansing my heart and soothing my pain. I sat with myself until each layer of loss that had surfaced released and I felt in congruence with my spirit.
     The more I went to my mat, sat with myself, and walked by the sea, the deeper I released. With the drudging up of decades, even past lives of loss, I created sacred space within my heart and in my life for spiritual transformation. This is the blessing of vulnerability as it shows us who we truly are and how deeply we can love.
     Healing is crucial within four to six weeks of the loss. It is an optimal time for letting go of any feelings associated with the loss itself and whatever else surfaces in its wake. We cannot fully release emotional pain with our minds, only with opening our hearts and experiencing what is there. When we release the "heart stuff," it opens up space to create more love, joy and peace in our lives.
     Above all, we can bless and release any pain or loss in the moment. This opens up positive energy for creative use and frees up any potential energy blocks. Click To Tweet
Here are ways to "bless and release" any pain or loss in your life:
Use "Bless and Release" as a daily mantra in your life. When any person or situation triggers negative emotions, bless them or the event for bringing this unhealed part of yourself into your conscious awareness. Release whatever has been unearthed for you so it doesn't become a stuck place or energy block.
Notice when you feel unsettled, restless, or irritable. These are cues for you that something is just below the surface of your awareness and needs to be released. Sit, lie, or walk with any vulnerability or pain until it releases. 
Yoga poses such as cobra, upward facing dog, fish, or camel are great for opening the heart center and proving an opportunity for release of emotions. Rolling up a towel and placing it under your heart center between your shoulder blades and lower back can open the heart and offer a release to tension and stress held here.
While sitting or walking, use your breath to create an opportunity for release. Breathe in and look within with love of yourself, breathe out and look out to the world with love of others. Do this until our breath is rhythmic, and you feel calm and centered. 
Seek creative outlets to channel the energy that is released when the heart center is opened. Journal, dance or sing to direct the flow of your energies creatively.
Allow yourself to let go and be filled with divine love as it emerges from within the depths of your core. While being open to receive love, you become a channel for divine love to be enjoyed by yourself and shared with others.