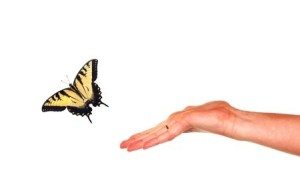 In preparing to bless and release an unhealthy or unfulfilling relationship, remember that the ending of the relationship cannot be blamed on one partner. The old adage "It takes two to tango" holds true here because each person is accountable for the direction the relationship has taken regardless of who is dissolving it.
The following are guidelines for blessing and releasing any relationship with pure love, respect, and integrity. First, give yourself permission to let go of the relationship without guilt, fear, shame, or hopelessness. Remember, the other person has the power of choice as well, even when they play victim or avoid taking responsibility. In releasing the relationship in love, you give the other person permission to love and let go as well.
Second, trust yourself, listen to your heart, and use your expanded conscious awareness to guide you. Reflect on the purposes for which the relationship was cocreated and how the needs of each of you have changed. Consider that some relationships remain intact as partners grow, while others need to be dissolved because the partners must follow their own spiritual paths. It is important to recognize that relationships are invaluable opportunities for growth even if they ultimately come to an end.
Third, choose a safe place to communicate your desire to end the relationship as clearly and honestly as possible. Be prepared for angry, disapointed or hurt reactions from the other person. Take responsibility for your choices and refrain from blaming or judging the other person so you don't fall into the pattern of right versus wrong or making someone the "bad guy." Treat yourself and the other person with utmost care and kindness as you work to dissolve the relationship so the experience of it will serve you in a beneficial way as you initiate future relationships.
When a face-to-face conversation with the other person might result in too much conflict, write a letter or e-mail to begin clear and honest communication. Express your point of view with "I" statements and accept the other person's perspective without blame or judgment. Then, when you feel ready to talk in person, speak in a loving tone of voice, allow uninterrupted time for each of you to express your views, and stop any conversation that leads to bickering or blaming.
Fourth, allow time for each partner's adjustment to changes that result from dissolution of the relationship. Do not presume that the other person is as prepared as you are mentally, emotionally, and spiritually. Decide on a reasonable time line for resolving relationship business, such as sorting personal belongings or joint properties, negotiating living space, rearranging finances, and untangling family ties and mutual friendships.