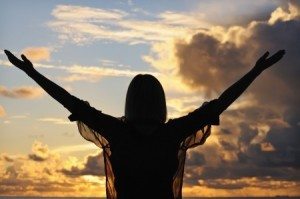 Blessing and releasing a relationship with pure love, gratitude, and integrity allows us the opportunity to energetically complete any spiritual ties or unresolved business with that person. This practice empowers us to spiritually progress and create space for new more fulfilling relationships. To do this, we first have to face and resolve any unfinished patterns and grievances. Like turning over river stones, we must examine and release them without hiding behind the facade of any excuses.
You have the power to release any relationship even when the person is no longer physically here. First. bless the relationship as you release it, transcending any negativity about the other person or the relationship itself.
One way to do this is to invoke unconditional love and to visualize enveloping the other person with light energy. Acknowledge love for your being, the being of the other person, and the connection shared, while releasing the physical bonds of the relationship.
You can use the phrase "Bless and release" as a mantra or prayer to clear your body and mind so that spirit will guide you to let go and open to new possibilities. All the while, trust yourself and your connection to source, acknowledge the reasons you came together in the first place, and honor the purpose the relationship has served.
Such an energetic completion allows you to appreciate the other person and sustain the integrity of your relationship with yourself. The positive intention to bless and release the relationship opens space for both of you to transform your lives.