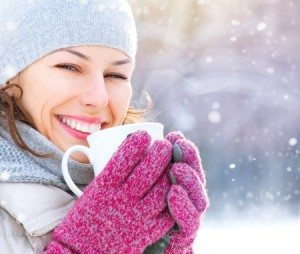 Cultivating self-compassion during the holidays requires precious self-care—that is, nurturing ourselves with the utmost kindness and love, as we would someone we cherish. Such behavior is not self-indulgent but rather essential to enhancing our health, vitality, and our relationships. It increases our energy, brings peace of mind, and restores balance. Even setting aside just five minutes a day to nurture ourselves can help us reduce stress, calm the nervous system, feel renewed, and be more productive.
      Often we set aside our own needs while caring for others. Or we do not dedicate sufficient time and energy to self-care, due to the endless to-do lists, obligations, and distractions in our lives. However, disregarding our needs while instead focusing on the needs of others or on activities we consider more important takes a toll on us physically, emotionally, and spiritually. It triggers such mindsets as "I must" or "I should" be doing for someone else instead of making our own needs as important as those of others. Putting off self-care may seem noble and selfless until we become stressed, exhausted, and even sick and lacking the energy to care for anybody, including ourselves—due to illness or compassion fatigue. The heart center is vulnerable to congestion because of the emotional processing that occurs there, especially for highly sensitive people, potentially causing health problems. And showing compassion to others while not to ourselves can result in loss of connection to ourselves as love source.
     Many of us who are deeply sensitive are dealing with compassion fatigue which can create feelings of spiritual depression. It is important to reframe these feelings as a time of "deep rest."  Restorative self-care requires performing small acts of kindness toward ourselves, such as taking a few minutes at the beginning and end of every day to meditate, journal, or relax; transforming our daily shower or bath into a ritual to cleanse our energy field after a stressful day; or engaging in activities such as walking, yoga, massage, acupuncture, tai chi, or energy work to release tension, toxicity, and enhance the flow of positive energy. Making a compassion covenant with ourselves by agreeing to practice at least one act of kindness toward ourselves every day can sustain happiness, well-being, and self-compassion while also modeling self-care for those we love. In honoring our need for compassionate self-care, we have more energy to serve others.
     Cultivating compassion for ourselves by being kind, nonjudgmental, and nonreactive when we struggle, make a mistake, or feel unworthy supports our health and well-being. The more willing we are to treat ourselves this way, the more likely we will be to behave this way toward others. Such behavior generates a sense of universal love, inner peace, and spiritual attunement with everyone and everything.
Consciously chose to move through every moment with an open heart, with no expectations and operating as stress free as possible.
Celebrate each day no matter if the shopping lines are long, the traffic congested, and/or our interactions with people more challenging.
Practice loving-kindness and non-judgment with yourself.
Forgive yourself quickly and often.
       Let your mantra be to sow seeds of light and love where ever you may go so that you leave it a better place for being there. Shine your light so that others may benefit. Celebrate life, express pure love and sustain the light of your being.