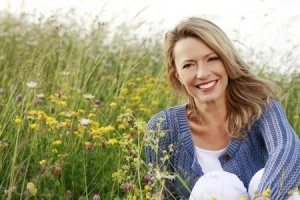 Giving ourselves permission to "just be" requires letting go of our preconceived mind-sets and beliefs about how we should live, and following our hearts instead.
When you give yourself permission to be, you tap into an unlimited source of positive energy and creativity, and begin to see your experiences from an expanded perspective. From this "bird's-eye view," you can get new information about yourself, your true desires, and your souls' journey.
This process of breaking free requires you to focus more on "being" than on "doing." Click To TweetAccomplishments and achievements are wonderful, but if you are to live in a fully realized and authentic state, it is the light of your being, not the work of your hands that must shine forth beyond everything—for that is your connection to your divine source, and the basis for your full self-expression in life.
Remember, when you had twenty minutes for recess? The bell would ring, and for twenty precious minutes, time stood still and the universe of possibility opened up to you. As children, you yielded to this freedom of spirit knowing that nothing else mattered. As an adult, you may feel you have lost the sense of spontaneity you had as a child, when rules and routines were things to be ignored; instead, you may feel resigned, overwhelmed, or exhausted by the challenging pace of life, and the endless tasks demanding your time and attention.
As difficult as it may be to take time to be, you must give yourself permission to do just that. You need to do the things that make your heart sing and your inner being come alive Click To Tweet, for this provides vital awareness of your authentic self, and enhances your ability to love yourself, others, and life itself.
Seek creative outlets to channel the energy that is released when the heart center is opened. Journal, dance, or sing to direct the flow of your energies creatively. Be receptive to new experiences, ideas, and people outside your daily routine. Let go of any expected outcomes and welcome the enhanced love, joy, and play that streams into your life.
Visualize yourself walking through life happy, enthusiastic, and fully alive. Write down this vision of your life as you see it now, as you hope it will be in six months, and how you would like it to be in five years. Then choose three steps you can take now toward manifesting your vision—and do them.
Practice mindfulness by connecting with nature. Nature grounds, balances, and heals us. Just being outside in nature will bring you into the present moment. Take time each day to go outdoors, if only for a few minutes, to elevate your mood, expand your imagination, and broaden your perspective on your life circumstances and those of others.
Make discerning choices by listening to your heart instead of your brain. If anyone or anything does not feel aligned with your authentic self, trust your intuition and change the situation as soon as possible. The voice of spirit will be loving and kind and guides you without judgment.
Practice giving yourself permission by doing one or both of the following activities:
Tell yourself, "I give myself permission to _________________."
Make a list of activities that bring you joy, then participate in one activity from the list. Say yes to new creative experiences that make you explore outside your comfort zones. Share an idea with a work colleague or a dream with a friend or partner.
Because our authentic selves consist of pure love, there is no real need to validate our existence through outside sources, such as bosses, friends, or even our partners. Instead, we must give ourselves permission to focus on our inner selves, dance in the light, play with possibilities, and fully express who we are. Click To Tweet Making such a spiritual covenant of permission with ourselves is essential for channeling spiritual information to guide our choices for well-being, abundance, and fulfillment. This agreement sets our spirits free from negative thought processes that bind us to our present circumstances, and clears the way for us to make discerning choices that are in alignment with our soul's journey.