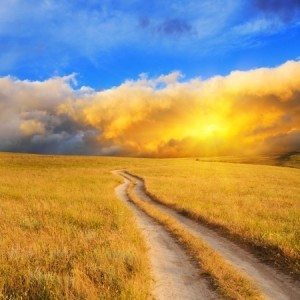 "I thank you God for this most amazing day: for the leaping greenly spirits of trees and a blue true dream of sky: and for everything which is natural which is infinite which is yes." – E.E. Cummings
We are bombarded with negativity everyday and it is up to us to move beyond its incessant presence in our lives. As human beings, we may find ourselves addicted to the daily drama of the world, the people around us, or our own negative process. We are even conditioned to reinforce the negative when we co-miserate with our family, friends, or colleagues. When we take responsibility for another person's process, we actually imprison their capability to help themselves. Therefore, we have to remind ourselves that "misery does love company" and that all it takes to empower negative is more negative.
As light beings, we have the ability to move beyond this addiction to negativity by practicing compassionate detachment. We can open our hearts in loving compassion for ourselves and others and let go of getting caught up in the drama or suffering of everyday life. This requires that we focus our energies on the positive aspects of life and trust that all of us can move beyond whatever is blocking our spiritual path.
Begin each day by affirming your being, your life and the value of your experiences no matter what unfolds for you. No matter what your circumstances, bless yourself, your fellow human beings, and your unique talents and gifts. Catch the negative thoughts and release them before they become words or actions. Open you heart and listen to the whisper of spirit as it guides your life in miraculous ways.