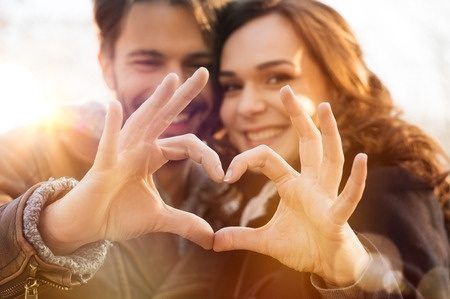 "There are two types of language in the world:
the language of the intellect and the language of the heart."  —Amma
Compassionate communication is exchanging divine energy with another. It connects us, heart and soul, and aligns our hearts with others. It promotes a deepening of trust and heightens intimacy with ourselves and in our relationships. The language most universally shared is that of the heart, through which it takes only the love-light in our eyes or the elevated vibration of our voice to create a soulful connection with someone.
The primary element in compassionate communication is our divine presence. When we are truly present with another person, not distracted or guarded, we open a portal of loving energy that facilitates such communication and healing. It means paying attention to the other person rather than being caught up in your own thoughts. Looking deeply into another person's eyes, giving them our undivided attention, and listening with an open heart are all elements of being present. Our divine presence answers the basic connection question, "Is that person there for me?" It is in this sacred space of presence that intimacy unfolds.
To practice compassionate communication, you must avoid making assumptions, which are likely to break the flow of intimacy. Making assumptions and jumping to conclusions―behavioral patterns rooted in insecurity―lead to defensiveness and blame. Rather than make assumptions, which is a setup for disappointment, it is far more loving to listen without interruption and ask questions to gain clarity.
An important element in compassionate communication is the use of affirmations. You can practice affirmations with your partner by beginning each morning with words of gratitude for him or her, confirming the sacredness of the bond, and sharing intentions for the day ahead. Periodically throughout the day, affirm your connection to your partner through spontaneous calls, e-mails, or text messages to say, "I love you" or "I am thinking of you." It's always the right time to tell your partner that you love them―not because you are afraid to lose them, but because they are here now.
It's also important to affirm, through verbal acknowledgment, friends, family members, co-workers, and even strangers. For instance, when you are introduced to someone, the first question you ask might be one that inquires, "Who are you?" instead of the more usual "What do you do?" Beginning every interaction with an affirmation of the other's person's being that indicates "I see you," "I hear you," or "I'm here for you," can transform your relationships and your world.
Through verbal and nonverbal affirmations, you can compassionately communicate to another person: "I know you can do it," "I'm with you all the way," and "I'm here for you." Such reassuring affirmations underscore that you love and believe in this person and are committed to supporting the expression of their soul's potential. This can unleash the unfulfilled potential within them, assist them in moving beyond their fear and insecurity, inspire courage, and nurture their spiritual transformation.
Compassionate communication uses positive words and gestures. Studies show that feeling appreciated is one of our deepest emotional needs. Gratitude for the positive, supportive words and actions of another person opens us, in turn, to feelings of love, vulnerability, and intimacy. Therefore, you can honor your partner by expressing appreciation and gratitude for their being. For example, even though you don't expect your partner to bring you coffee in the morning, make dinner, or clean up the kitchen, you can be spontaneously appreciative when you see he has done such tasks. You might say, "I appreciate that you think of me when you bring me that morning cup of coffee." Or, "You realized how tired I was after work, and it was thoughtful of you to make dinner," Or simply, "Thank you for cleaning the kitchen." Expressing gratitude, especially for the little things that occur each day, contributes significantly to compassionate communication and heightens intimacy. In other words, the little things do, in fact, make all the difference.
Such a practice of compassionate communication can free you from falling into negative patterns, and make any relationship more loving. For instance, rather than saying, "Leave me alone," which can feel harsh and dismissive, you can say, "Let me be." This clearer phrase alerts the other person in a loving way that you would like some personal space. Similarly, instead of telling someone you hate them, you can communicate that you love them, but their behavior is unacceptable or hurts your feelings.
When you open your heart and speak from a reservoir of love, its vibration permeates your words, influences your tone of voice, and infuses your nonverbal expressions, making them easier to welcome and accept. Compassionate communication allows you to be soulfully present with a partner or friend in a safe, supportive setting for heightened intimacy as well as emotional and spiritual development.