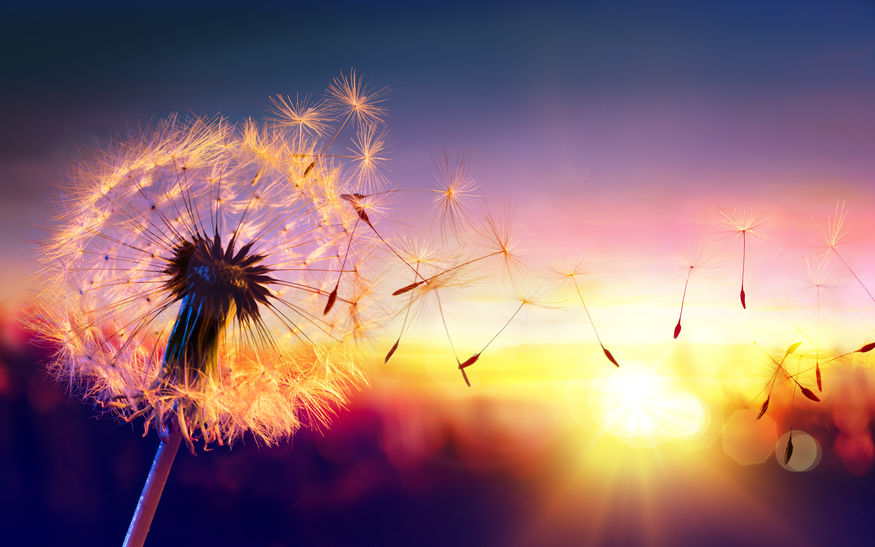 Disconnecting from ourselves or others early in life is often prompted by feelings of shame. In her research, author, Brené Brown identifies shame as the "intensely painful feeling or experience of believing that we are flawed and, therefore, unworthy of love and belonging." Throughout our lives, we absorb shame messages, such as, "I'm unlovable, I'm not good enough, or I'm unworthy of love." Wearing this cloak of shame keeps us from loving who we are and being connected with ourselves and others.
In my case, the shame-based core belief, "I'm unworthy of love" took root after my mother abandoned me when I was eight years old. For twenty years, I repressed my feelings, mistrusted my intuition, dissociated from my body, and became disconnected from myself. I lived in a state of insecurity and unworthiness, believing that if I revealed my innermost self to anyone, they would not love me. Through overachieving and trying to be perfect, I tried to prove that I was deserving of love.
Releasing my shame and realizing that I was worthy of love began with embracing my vulnerabilities and connecting with the fragmented, unloved parts of myself.  To do so, I began searching for my mother and doing the therapeutic and spiritual work to heal. Making my first therapy appointment was an important choice in a series of choices that became like stepping-stones on a path to loving myself.
For days before I finally made my first therapy appointment, I would stare at the phone in the kitchen and will myself to dial the number on the business card I gripped in my hand. At the time, I was in graduate school studying to be a psychologist, and it felt deeply shameful for me to admit that I was struggling with depression, anxiety, and thoughts of suicide—the fruits of all my years of self-repression. I agonized about what I would say: that my marriage was on the rocks, that I was scared, that I felt like a bad mother, and that all I wanted to do was escape to a place where no one could find me.
Then one day, while staring at the phone yet again, I heard what I now recognize as the whisper of my spirit guiding me through my heart. It said, "Just pick up the phone." When I dialed the number, a woman answered, I haltingly said, "I'd like to make an appointment." After the therapist had taken down my name and phone number, she asked, "Why do you want to see me?" Unprepared to let down my guard down, I swallowed hard, and mumbled, "It's personal."
With her guidance I eventually mustered the inner strength to begin searching for my mother, which ultimately catalyzed a search for myself. The search for my mother took a full year of reviewing public records and tracing leads regarding her whereabouts over a long period of time which put me in touch with the feelings of shame I carried.
Near the end of that tumultuous year of emotional and spiritual healing, I wrote this letter to my mother in my journal.
December 27, 1986
Dear Mom,
After all these years, I want you to know that I love you. For many years, I've tried to forget you, put the past behind me, and pretend that you never existed. Yet, whenever I think of you, I feel so much pain.
I've realized that for me to heal, love myself, and be happy I need to try to find you or say good-bye. I want to know what happened to you and if you're still alive.
Mom, I've really missed you. I wish you were here to hold, comfort, and just be with me. Painful questions weigh heavy on my heart. Where have you been all these years? How could you leave me? Why didn't you try to find me? Do you still love me?
I forgive you for not being there, for leaving me. I want to see you, to feel you, and to understand your pain and suffering. I know you once loved me, and I've always held that in my heart. Thank you for bringing me into the world. Please find the strength within your heart to reach out to me.
Love always,
Debbie
In making that phone call, I finally stopped running from my unbearable shame and embraced my vulnerabilities. I realized that I had always had the power to heal my innermost wounds. But before I could heal—before I could love and connect to myself—I needed to acknowledge that those messy, imperfect parts of myself existed in the first place.
Through this healing process, I learned that, by opening our hearts, I can channel the power of love I possess as a spiritual being―but that, until I stepped out of the shadows of shame and stopped demeaning myself, I would not be able to fully open to that power.
Today I am open to this divine power so that you may see your own.