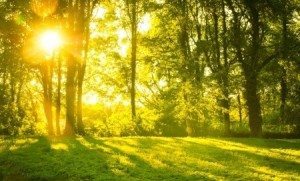 This is a time of unprecedented transformation so we must sustain lightness in life. We are all being challenged to let go of anything that doesn't serve or support the love, joy, peace and abundance we want in our lives. Transformation at this level feels turbulent, unsteady and sometimes like the ground is shifting under our feet. Like a surfer, it requires us to remain balanced, grounded, and steady as we move through these shifting waves. Sustaining lightness gives us the ability to move beyond any circumstance with complete trust in ourselves and the source of light through us.
But, how do we sustain lightness without falling off our board and feeling sucked down by the undertow of our circumstances? Each and everyone of us are being called to examine our lives, be consciously aware of how we are using our energies, and make positive, more discerning choices for ourselves and the planet. So we must let go of fear, disappointment, and anxiety and see that we are creating what we've always wanted. We have to let go and let the current form of our lives shatter so it can shift into a new one. This is what personal transformation looks and feels like and is worthwhile.
This process of letting go isn't so hard with out-dated clothes in our closets, but it's a bigger stretch to sustain lightness when it comes to clearing our lives of unhealthy relationships, energy blocks, or past poor choices. We must channel our energy positively to align with our new intentions no matter what it looks like-a new career, a move, or a new relationship-it's all up for grabs at this level and fear does not work here-It will inhibit the natural flow of energy through us.
Now look with me from the observation deck of light-outside of human process and affirm your well-being with light emanating from your heart. Be aware of your thoughts, feelings, and actions and discern if they are directing positive energy into the world. Bless and release any mindsets, beliefs, and relationships that no longer align with who you are at this moment. Your intentions will bring about a greater good, peace, and light to all human beings no matter what the circumstances are. For when your intentions originate from the flow of pure light and love, they move beyond patterns and become a force that will transform you and the world.