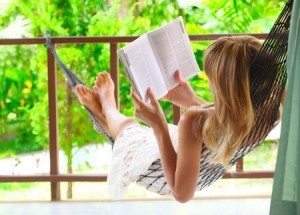 Many of us feel fatigued when our personal and professional responsibilities seem never-ending and overwhelming. Sometimes, we even deny ourselves sleep, rest, and personal care in order to take care of all of them. Frequently, our many obligations compel us to forge ahead, ignoring the body's need to slow down, relax, and restore itself. This often leads to a feeling of compassion fatigue where our energies are drained from the "care taking" of others.
Taking sufficient breaks gives our bodies an opportunity to let go of tension, fatigue and repair itself. When we allow ourselves to rest and restore, while letting go of our thoughts and duties, we find that we feel healthier and more at peace. While our many obligations may compel us to battle ahead, our health and well-being depends on our willingness to listen to our body's cues to slow down, relax and take breaks. Even taking short breaks in between tasks and spending time in solitude or engaging in an activity that we enjoy can help release any tension we may experience because of our busy schedule.
Building regular breaks into our day is the key to enjoying a healthy and happy life. These breaks can be as simple as closing our eyes and deeply breathing before we get out of the car or at at stop light or telling our family that we need several minutes to decompress when we walk in the door. Sometimes a moment to listen to music or meditate can be just what we need to let go and release anything we are holding onto from our day.
Consider making today the start of a new healthy habit of taking frequent short breaks throughout the day and extended ones to give yourself a chance to unwind, decompress, and just be.