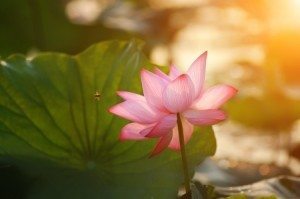 Like an inspired artist facing a blank canvas, we can use intention to alter the course and quality of our lives. Intention, when supported by our connection to a divine energy source, sets up the people, places, and opportunities that may shape our future realities. Using the power of intention is not about setting a specific goal and focusing so much on it that you lose sight of other possibilities. On the contrary, it is about being open to the many opportunities that present themselves in manifesting that intent, then making the discerning choices most likely to bring about the desired outcome.
For example, Sheila had been in a relationship for ten years, was fifty pounds overweight, and so depressed she barely could get out of bed in the morning. She had found out that the man with whom she was living was cheating on her and decided to leave the unhealthy relationship. To get started, she began focusing on her own physical and emotional health by working out, getting bodywork done, seeing a therapist, and especially running. Like Forrest Gump, Sheila's goal was to run gradually further and further-first to the end of the block, then a mile, and ultimately several miles. As a result, she lost weight, became less depressed, and felt more positive about her life. A year later she participated in a marathon. About ten miles into the race, an Aboriginal man ran up next to her and said, "How far do you plan on going?" and she replied, "As far as I can." Then the man said, "It doesn't matter how far you go because you are already there."
As she finished, she realized that her intention to run as far as possible had been more crucial to her success than establishing a goal of going a certain distance. After this, she was able to use her intentions to manifest more fulfilling situations and make the impeccable choices that led to a more satisfying relationship with herself and others.