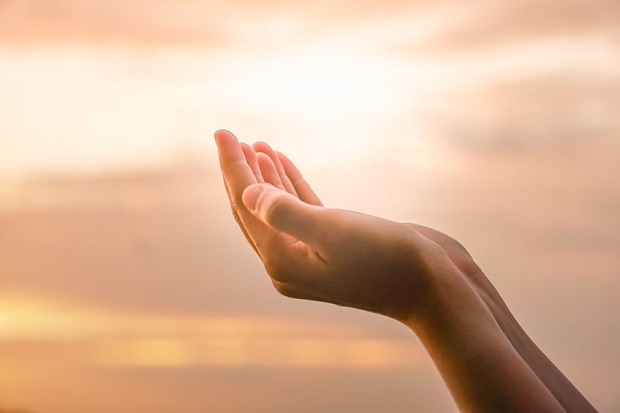 "To live is to be willing to die over and over again. From the awakened point of view, that's life." ~ Pema Chödrön 
Sometimes a crisis such as a serious illness, trauma, or loss gives us the opportunity for soul level transformation. In some ways, change—even the hard change of healing old wounds—is easier when the alternative is unthinkable. But for many of us, daily life isn't enough to trigger that kind of soul level transformation. Instead, we allow the emotional pain to build for years, even decades, because it's easier to ignore it than to lean in and let go. Without full release, however, these old traumas can create chronic distress that can manifest as depression, anxiety, or physical illness. Only when such psychic pain is released can we bring about self-healing.  
Releasing emotional pain breaks open your heart; hence, you feel "broken-hearted." Yet, you can't release emotional pain with your mind by trying "to just get over it." As painful as it may feel, breaking open and releasing is how you break through to who you are at the soul level. Like stripping away layers of paint to reveal handcrafted woodwork, you peel away the layers of unhealed parts of yourself so you can reveal the divine essence that lies beneath.  
Leaning in to your "sweet pain" is a great gift because you initiate the life-death-rebirth cycle. In other words, you move through a form of experiential death. This metaphorical death allows you to liberate yourself from your past wounds and transmute your pain into soul level transformation.    
Experiential death creates a shift in your consciousness, much like the experience of dying and physically releasing the body. Such a shift can be frightening or disorienting, especially when the brain reacts to the act of letting go as a threat to your life, and triggers symptoms like anxiety, heart palpitations, and lightheadedness. But even in experiential death, what really dies is your past pain, not your true being. In fact, when you let go of your old, painful self-definitions, your soul self is given permission to rise from the ashes like the phoenix—the mythical creature of purification and transformation. 
Here are three steps to practice transmuting your pain into transformation: 
1. Create a sacred space for healing: Set up a safe and nurturing environment where you can fully embrace these unhealed parts of yourself. Meditate, sit in a garden, stare out a window, take a walk-in nature, or write in a journal. Set aside time at the beginning and end of each day, then gradually increase the time to be alone with yourself. Just be with your discomfort like an old friend who has come to visit. Notice when you feel unsettled, restless, or irritable. These are the first signs of emotional pain and that something needs to be brought into your awareness. 
2. Lean in and stay with your emotional pain until it fully releases: Sit quietly, close your eyes, drop into your heart space, and stay here until you feel your pain or discomfort. Pay attention to your thoughts and your inner self-talk. See what feelings they trigger. As your feelings surface, you may feel restless and want to run away or distract from them. That's ok. Try to remain in your healing space as long as you can surrendering to your feelings. Bring awareness to your feelings and what they may be telling you.  
Practice deep, slow, intentional breathing for release: Breathe in love and direct it to the parts of your body that feels tight and holding negative energy, breathe out fear and look out to the world with love of others. Do this until our breath is rhythmic, and you feel calm and centered. You draw more oxygen into your body which assists in calming the nervous system. If this experience gets too intense, take a break, and come back to it later. But make sure you come back to it at some later time.  
3. Have a sacred chat with your pain or discomfort:  Pay attention to what feelings come up in this healing space. Accept yourself and your feelings with loving kindness as you would with someone you love. Gently coach yourself by saying, open and let go, or bless and release.  
Here are a few journal prompts to jump start your sacred chat.  
What is the root of your discomfort? 

 

What unhealed part of you is being revealed? 

 

What is your fear or pain showing you about yourself or your life? Go deeper into your heart space and allow yourself to reveal more. 

 

What deep-seated emotional patterns—especially fear, worthlessness, and 

lovelessness

 are there? 

 

What is the origin of these patterns?
Such emotional release opens up positive energy for creative use. When you release the "heart stuff," it opens the energetic space for love, joy and peace in your life.