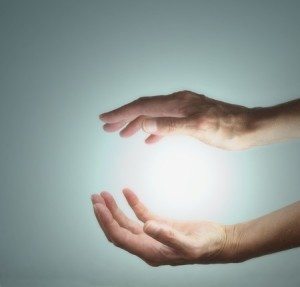 Everyday we come into contact with people whose energies are toxic, negative and drain our positivity. These "energy bullies" as I refer to them, often are family members, close friends, intimate partners and colleagues. These adult negative energy bullies have difficulty being accountable for own lives. Rather than taking responsibility for their own thoughts feelings and actions, they often become defensive, blame others, and/or play mind games that tries to protect their own ego. People stuck in these toxic patterns can be depleting to our positive energies and highly destructive to our self-esteem. When we simply interact or are in relationship with them, we too think we have to play the same games to protect ourselves, but this only leads to deeper confusion, more conflict, and can erode our true sense of ourselves.
The best way to detach in a healthy way from people who engage in negative energy bullying is to disengage from the "hook" of their patterns. To do so, we must first be aware of the source of our own vulnerabilities and take note of which people and situations push our physical/emotional buttons and trigger our reactions. An energy bully can zero in on a person who has a vulnerability or insecurity and then use it to bring power and more energy to themselves. So, the stronger our reactions, the more deeply seated our vulnerability is to that particular person or pattern. It's important when we discover such emotions that we can release them privately or with a trusted friend.
Reacting to any person by getting upset or angry, will only entrench us more deeply in the undesirable relationship. Only by pausing, opening our heart, and engaging our inner power can we see the negative pattern that has hooked us into a toxic situation. The more we practice healthy detachment, the less we will react to the negativity of others and respond more proactively. Practicing compassionate detachment, we can bless the person in compassion and then release the situation to resolve or dissolve itself.
Whenever such people come into your life, they can show you something about yourself that you need to release or transform. When unhealthy, negative people try to hook you into their patterns, you must remind yourself that you have the ability to pause, the power to disengage and walk away, and the knowledge of who you truly are. When you don't feel good about yourself or feel energetically drained around a particular person, it's your cue to say, "I cannot be with you when I feel this way about myself." You can then take the focus off the troubling individual and place it on you, giving you the opportunity to illuminate and shift the situation from the inside out. When you change yourself in relationship, then the relationship has opportunity to change too.