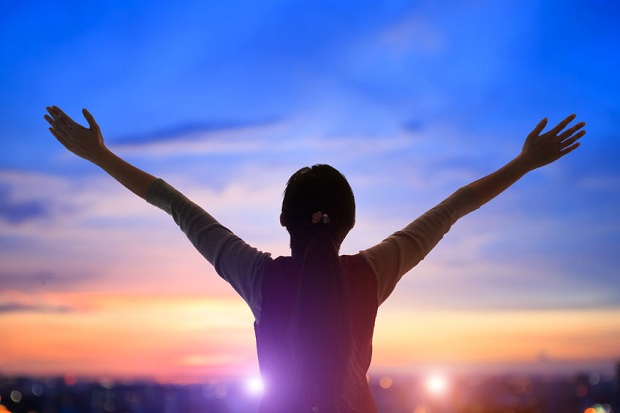 Spiritual completion takes forgiving our past. This means spiritually releasing every pattern that no longer serves or supports your soul's path. I've been asked over the years, "What's the difference between completion and closure?" Simply, completion is a spiritual process whereas closure is a physical one.  
When we spiritually complete a pattern, we let go of it energetically. For instance, patterns are circular so we can visualize cosmic pinking scissors cutting the pattern, straightening it out like a path, and then walking off of it. This process cuts the ties we have to this karmic pattern.  It signals to the universe that we have energetically let go of the pattern and the person or persons who showed us this pattern in our lives.  
Closure, on the other hand, is clearing and cleaning up any physical residue associated with old patterns. You can do this by getting rid of emotionally charged possessions or gifts, closing bank accounts, or changing titles on properties, or even letting go of your previous wedding rings.  
After the dissolution of my marriage, I cleared everything out of my life that related to my marriage and wasn't in alignment with developing a healthy relationship with myself. This was the impetus for me to clean out closets, give away household items that had any connection to the marriage, and move everything else that didn't resonate with me out of her house. 
Most importantly, I changed my last name to my maiden name and had my new name put on the title of my house. Energetically, I was taking charge of my new life as a single woman in full partnership with herself. 
Releasing the layers of our karmic patterns is a lifelong process because their energy never completely goes away; instead, the layers become subtler and it takes more awareness to discern. Even when we spiritually complete a pattern, the brain continues to show us a phantom of it.   
Like a file that we have deleted from our hard drive, its virtual energy acts as a hologram that can still surface in our physical reality. It alerts us to the past pattern and reminds us to stay true to ourselves. As a reminder, we can acknowledge our awareness of it, saying, whenever it surfaces, "Hello, pattern, here you are again" and seeing it only as a reminder to stay in alignment with our soul's path. 
Phantoms of old patterns can prompt us to free ourselves from the past. For example, my second husband and I shared an account number with a grocery store incentive program to earn points toward free gas. As I stopped for gas one afternoon seven years after our divorce, I tried to use my card as always, only to learn that the points in my account had been recently redeemed.  
Thinking the card had been stolen, I called the customer service manager, who proceeded to explain that the account had been accessed by my ex-husband. It soon dawned on me that I hadn't taken his name off the account; thus, keeping us energetically tied through this account. This experience gave me an opportunity to forgive the past and clean up the unfinished business from my second marriage by taking my name off the account.  
To spiritually complete a relationship contract, you need to clear your life of anyone or anything that does not align with your vision of your future. Because the physical residue of your patterns can be lurking anywhere in your environment, it's necessary to thoroughly evaluate your surroundings for old items that may be blocking your energy. For example, if you open a desk drawer and see papers, photos, or gifts from a previous relationship, regard it as a sign to keep anything you cherish and discard the rest. Like holding an estate sale, setting a date to Feng Shui your living quarters to evaluate your belongings, deciding which items to keep, move to a different place, or bless and release.  
Learning how to spiritually release old patterns assists us in embarking on the life we have always envisioned. Instead of becoming aggravated each time we meet up with one, we can clear the track of patterns that no longer serve us and see beyond our current reality into our future potential.